Cyclone Mandous Wreaks Havock In South India Over The Weekend! Strong Windstorm To Re-emerge Into Arabian Sea? DETAILS BELOW
Cyclonic Storm Mandous hit north Tamil Nadu and Puducherry coasts about 30 km southeast of Mamallapuram around 10:30 PM on 9 December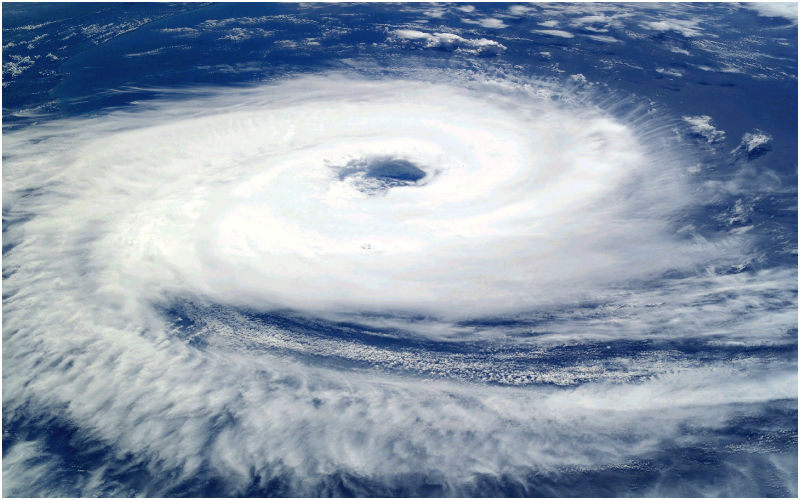 The unprecedented climate changes have sparked a storm in India across the southern coast on the eve of December 9. The region was bombarded with extremely heavy downpours and stormy winds from the last Friday evening to the early hours of Saturday.

Cyclonic Storm Mandous hit north Tamil Nadu and Puducherry coasts about 30 km southeast of Mamallapuram around 10:30 PM on 9 December, while the cloud spiral bands started entering into land areas of the coast resulting in the Landfall process.
The storm generated howling winds that raged at 65-75 kmph, gusting at 85 kmph and the extreme conditions reminded the Chennai residents of nature's unmatched fury.
The 48-hour rainfall finally ended on December 10 at 8:30 am; here's cumulative data on rainfall readings from stations in Chennai and neighbouring areas:
Ayanavaram: 201mm
Perambur: 200mm
Avadi: 200mm
Kattapakkam: 196mm
Kodambakkam: 189mm
Kanchi: 185mm
Alandur: 183mm
Malar Colony: 182mm
Tondiarpet: 179mm
TVK Nagar: 179mm
MGR Nagar: 178mm
Chennai: 177mm
Perungudi: 174mm
Following cyclone Mandous several parts of Andhra Pradesh experienced heavy rainfall resulting in flood-like conditions over some parts in southern Andhra Pradesh.
As per the Tamil Nadu Chief Minister MK Stalin, Cyclone Mandous claimed the lives of 4 people. The storm also killed 98 cattle, damaged 151 houses and huts and uprooted about 400 trees in Chennai, while also damaging boats in the waters and weak structures on the land.
Mandous weakened considerably after landfall, de-intensifying from Cyclonic Storm to a Deep Depression about three hours after crossing the coast, reported The Weather Channel. However, it is likely to re-emerge triggering the alarms at the Arabian Sea in two days. While it may not generate the strong winds as earlier, its influence will ensure wet weather persists over the country's southern half.
As of Saturday noon, the system continues to move west-southwestwards, and will gradually weaken into a depression by Saturday evening. Once the system re-emerges in the Arabian Sea, it may induce unseasonal rains in Mumbai, Goa and the rest of the western coast at the start of next week.
Image Source: Pixabay