David Warner Deepfakes Himself As Allu Arjun In Hilarious New Video; Fan Says, 'Can You Please Play The Role In Pushpa 2' -WATCH
David Warner shared a hilarious video edit featuring himself as Allu Arjun from Pushpa and it's too good to miss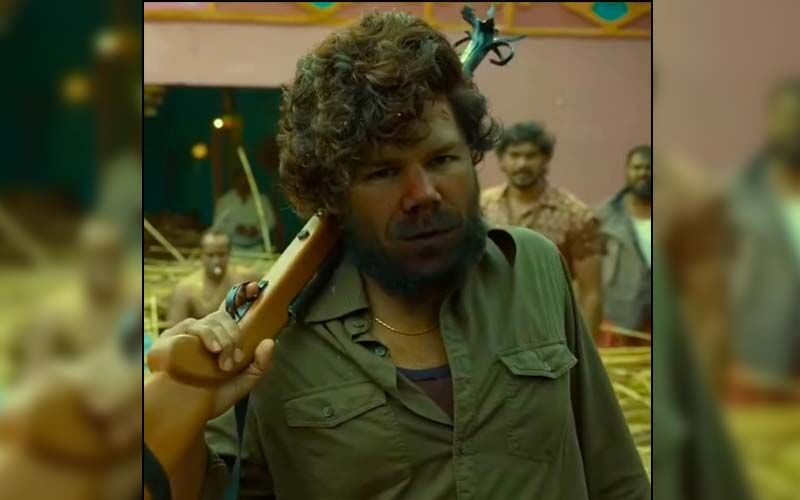 Renowned Australian cricketer David Warner is super active on social media. There's no denying that his Instagram posts are a treat to his fans and followers. David knows how to keep his fans entertained and tickle their funny bones. Currently, David is obsessed with Allu Arjun's Pushpa and he wants the world to know about it. On Tuesday, David shared a hilarious video edit featuring himself as Allu Arjun in some popular scenes from Pushpa.
Sharing the video, David wrote in the caption, "Wish I was @alluarjunonline makes acting look soo easy #pushpa #india."
Recently, David shared a video of his daughters Ivy Mae Warner, Indi Rae Warner and Isla Rose Warner dancing to the song Saami Saami. In the video, his girls were seen dancing to the popular song. They tried to imitate Rashmika Mandanna's hook step from the song. Sharing the video on Instagram, he wrote, "Girls wanted to try Saami Saami song before mum and dad #pushpa @candywarner1."
Allu Arjun took to the comments section and wrote, "Sooo cuteee" (heart and laughing emojis)" Responding to the actor, David said, "@alluarjunonline they love the song soo much."
The Aussie cricketer had earlier shared a video of him imitating Allu Arjun from Pushpa. She shared the video with the caption, "#pushpa what's next??" and added in the comments section, "Naautu naautu too hard," with a series of laughing emojis.
Image Source:Instagram/DavidWarner31