Days After Controversial Private Video Leak, Bhojpuri Actress Trisha Kar Madhu Drops Her New Song Viral Bhailu Facebook Pa
Trisha Kar Madhu has come up with a new love song featuring her boyfriend Rakesh Mishra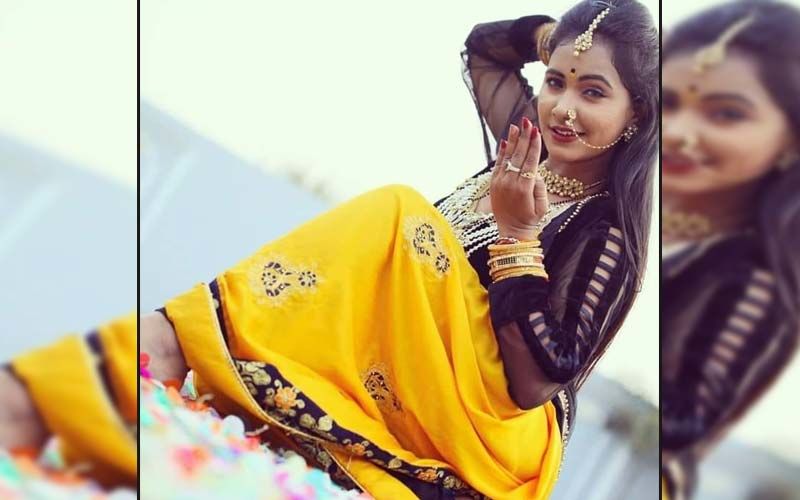 Bhojpuri actress Trisha Kar Madhu recently hit headlines for her controversial leaked video. The private video of her with boyfriend Rakesh Mishra was vastly circulated on social media and the actress had to request his fans to draw an end to it. Few weeks later, Trisha Kar Madhu has now released a song titled, 'Viral Bhailu Facebook Pa' featuring Rakesh Mishra.
The new song is garnering a great response fans. In the song, you can see Trisha Kar Madhu and Rakesh Mishra are notching up their chemistry level high and looking gorgeous together. The duo took to their social media accounts and posted the song 'Viral Bhailu Facebook Pa'.
Actor and singer Rakesh Mishra took to social media and shared a glimpse of the song. He wrote, "वायरल Song आप सब के बिच सुबह 06:15AM प्यार वर्षा दिजिए।। . #Love_u_all"
Before the latest song release, the duo was seen in many previous music videos.

Rakesh and Surbhi Shivani have lent their vocals for the song 'Viral Bhailu Facebook Pa'. Arun Bihari has penned the lyrics and the music is composed by Chhotu Rawat.



Image source: Facebook/TrishaKarmadh