Delhi Earthquake Memes: As Delhi NCR Felt Strong Tremors Of 4.2, Netizens Churned Out Goofy Tweets
Thursday night Delhi NCR and neighbouring region felt strong tremors of an earthquake. People being goofy and joining a laughter riot onTwitter with memes and jokes.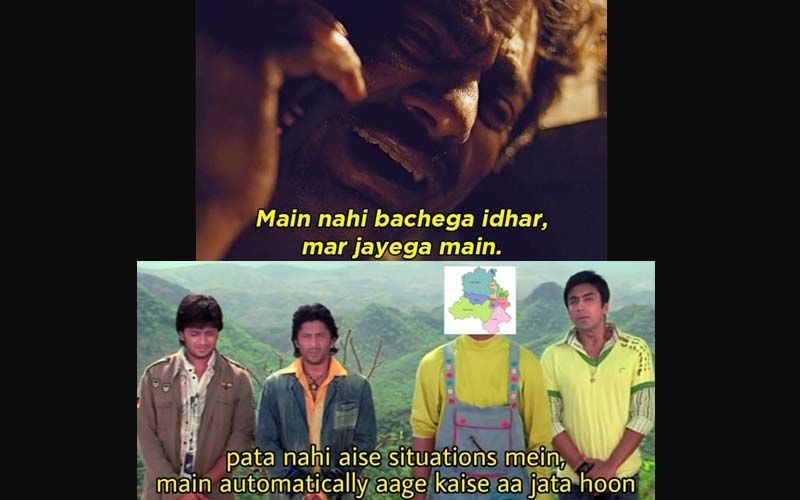 2020 is such a year of unpredictable incidents. Probably the only thing which was left hitting our lives was an earthquake. Thursday night around 11.46 pm Delhi and Its nearby region felt an earthquake. The strong tremors measured 4.2 magnitudes on the Richter scale. The Ministry of Earth Sciences' National Centre for Seismology stated that the epicentre of this earthquake was Rajasthan's Alwar district and the tremors mostly hit the capital region of India.


The terrified people of Delhi NCR were prompted to venture out their homes but unfortunately, the cold outside made people stay inside their blankets only. This made netizens come out with hysteric memes and jokes on Twitter. For the last few days, the Northern region of India including Delhi was under the effect of tremendously chilled weather which made people enjoy Chai and blankets more than anything else. Apparently, when Earthquake hit Delhi last night, netizens couldn't help but share their experiences through bone-tickling memes, jokes and sarcastic comments on Twitter. From "Kiu hila dala na" to "Main thehra raha zameen chalne lagi" Delhites are joining meme fests on Twitter with their best wit possible. Check out the best ones trending:








Well, this is not the first time of this year Delhi NCR felt earthquake tremors, there have been multiple mild earthquakes have been felt the capital region of India. Maybe that's why people have overcome the fear and share fun through the virtual mediums.




Image Source: twitter/ssr07surya/saraswatrishab1/kinonikko/_Dishant7/memeshboy/_Dishant7/saraswatrishab1/TweetsbyAtulTaraPan18930148