DID YOU KNOW Kim Kardashian Owns A Luxurious Jet Of Rs 1,172 Crore; Reality Star Says 'I Wanted It To Feel Like An Extension Of Me'
Kim Kardashian gave her fans a tour of the interior of the luxurious and multi-million jet which is completely covered in cashmere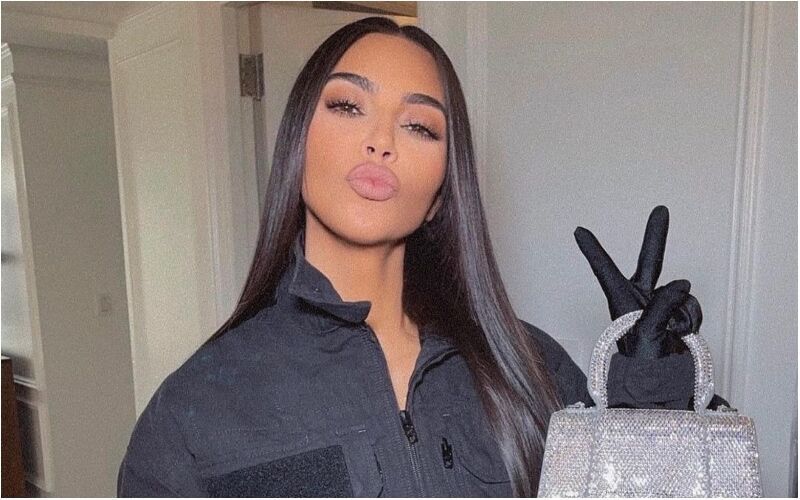 Kim Kardashian does everything in style, which includes travelling as well!

In case you are unaware, the SKIMS founder became a proud owner of a luxurious jet last year. Kim became the second in her famous Kar-Jenner family, who now owns a private jet, after her younger sister Kylie Jenner. Well, that's not all, she even spent $150 million i.e almost Rs 1,172-crore on her private jet.
Now, in a new episode of her Hulu show, The Kardashians, Kim gave her fans a tour of the interior of the luxurious and multi-million jet which is completely covered in cashmere.
Kim shared, "I never dreamed I would own a plane," she said. "I just wanted it to feel like it was an extension of me and an extension of my home."
While boarding her first state-of-the-art aircraft, Kim gave a little tour. "Welcome to Air Kim! Usually planes are, like, dark with lighter leather. Mine, I had custom all-light wood," she began.
"I had a bathroom put in the front and a bathroom put in the back," the Skims founder detailed. "Every seat has its own phone charger! The best, most exciting part of the plane is it's all cashmere … cashmere ceilings, cashmere pillows, headrests … what a dream!"
To make sure that her private plane maintains its luxury, Kim enacted a major rule. "Oh! I'm gonna do no shoes on the plane and get custom Skims slippers," the SKIMS mogul declared.
Speaking of the jet, Kim hired designers Tommy Clements and Waldo Fernandez to work on the interior. She had the plane specially painted grey to match her Calabasas estate and a vast collection of high-end automobiles.
Meanwhile, every seat in the private jet comes with its own phone charger and its cashmere ceilings, pillows, and headrests give it a royal touch. Interestingly, two beds on the plane can be joined together and become a king-size bed. "I feel like I'm doing an MTV Cribs for planes," she said.
The plane also has two bathrooms, one in the front and one in the back.
Kim's aircraft is a Gulfstream G650ER, which is the extended-range variant of the G650. It's powered by twin Rolls-Royce BR725 A1-12 engines, taking it to maximum speeds of 616 kts (709 mph / 1,141 kph) and a cruising speed of 516 kts (594 mph / 955 kph), with a range of 7,500 nautical miles (8,630 mi / 13,890 km).
The plane has up to 18 seats available with ten places to sleep. The Gulfstream G650ER also promises a quiet journey and relaxing journey with enhanced air ionization, so you always breathe "outside fresh air."
As per TMZ reports, Kim bought the plane brand new and it took a year to build. The 18-seater jet is estimated to cost roughly $150 million. The plane is named 'Kim Air,' and as passengers boarded, they were met with a welcome mat bearing the name.
Image Source: Instagram