Dua Lipa Flaunts Her SEXY Toned Figure In A Bikini As She Braves Chilly Night On Her All-Girls Vacation!
Dua Lipa has posted a series of two brand new posts on Instagram and Twitter.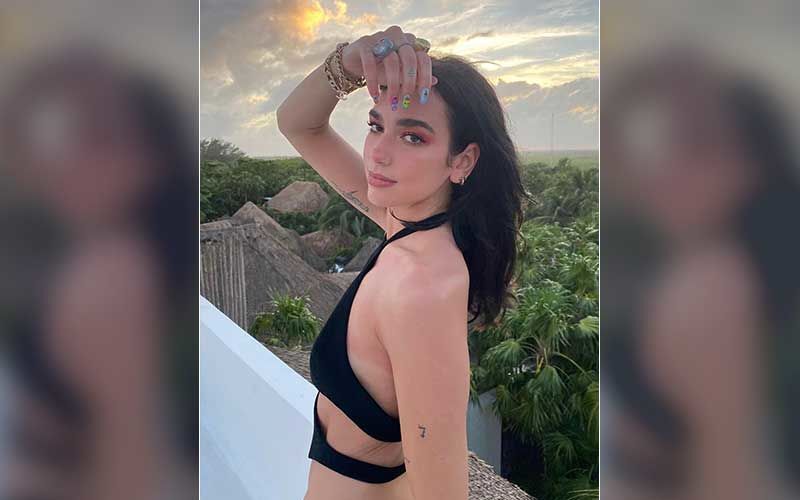 Christmas is just around the corner and celebrities are already flocking the holiday destinations ahead of the festival. However, Christmas seems to have come early for Dua Lipa, who is currently partying with her girl gang at a farmhouse in Oxfordshire.

The 'Levitating' star has posted a series of two brand new posts on Instagram and Twitter and her latest pictures are proof that she is loving country life.
Sharing the pictures, the singer wrote, "Country reset". She captioned another set as, "JOLLY GOOOOOD". In one of the pics, the singer was seen flaunting her toned figure in a white balconette bikini top and skimpy briefs.
Furthermore, she was also seen flaunting her stunning bikini body as she is seen goofing off with her girl squad while wearing face masks, petting horses, and chilling in the hot tub.
She also shared photos of making food and enjoying drinks, already in the holiday mood before Christmas.
Meanwhile, on Twitter, fans were no less enthusiastic. "i believe in dua lipa supremacy," said one tweet, while another user commented, "One pic is all it takes, falling in love with her". A third tweet said, "keep killing it homie hell yeah!!!," while another fan commented on just how hot she looked, saying: "Dua, you just set my phone on fire".
Earlier this month, the singer was forced to cancel a show. She took to Instagram and wrote: "As most of you know I'm currently suffering laryngitis and have been on vocal rest as per my doctor's orders. I was hoping for a faster recovery, but unfortunately, i am still under the weather and unable to perform at the iHeartRadio Z100 Jingle Bell Ball."

She added, "I am extremely disappointed. I was looking forward to kicking off the holiday season with my fans".
Image source: Instagram/ Dua Lipa