Dwayne Johnson Branded As 'HYPOCRITE' After He Stepsback From Supporting Pal Joe Rogan Over N-Word Controversy
Dwayne Johnson is currently the latest celebrity to step in the Rogan controversy, and face severe backlash.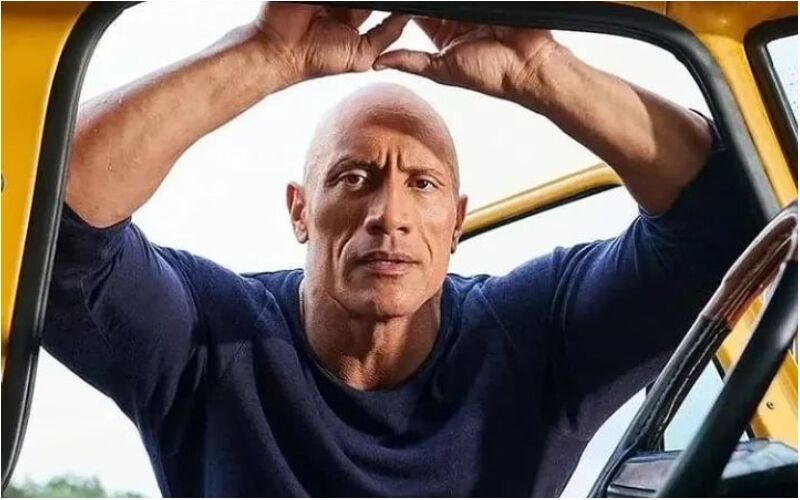 The Rock is branded a hypocrite for turning on pal Joe Rogan for using N-word in old podcasts after former wrestler's transphobic tweet calling a woman a 'tranny' and clip of him performing an 'insensitive' Chinese impression in WWE resurface

Dwayne Johnson Aka 'The Rock', has once again landed in troubled waters after he took a u-turn on his support for Joe Rogan. With that said, controversy followed him after the former wrestler tweeted on February 4 that "I was not aware of his (Rogan's) N-word use," and called it a "learning moment".
In no time, critics swarmed Johnson's account to trawl through his own social media past and drag up old tweets, as well as a few old videos. It led to allegations that The Rock was transphobic, especially over one particular tweet.
Johnson is currently the latest celebrity to step in the Rogan controversy, and face severe backlash. Both Joni Mitchell and Neil Young were widely trolled for pulling their music from the streaming service. Then there was widespread outrage after Harry and Meghan got involved, writing an open letter to Spotify expressing their concerns.
Now, Rogan's fans have taken it upon themselves to defend the podcaster, with the hashtag #Istandwithjoerogan trending as of February 6, 2022.
Amid all the controversy, Rogan's fans have begun attacking Johnson, digging up some rather controversial old footage and tweets he made. It's got the attention of some rather high-profile conservatives, including Donald Trump Jr. and Caitlyn Jenner.
Previously, Johnson tweeted "Great stuff here brother. Perfectly articulated. Look forward to coming on one day and breaking out the tequila with you," in response to Rogan's video slamming allegations he was spreading Covid-19 misinformation.
Donald Trump Jr. seemingly lead the critics as he wrote, "Wow, @TheRock, you can't just try to quietly delete transphobic attacks without giving a groveling apology and expect to ever work in Hollywood again. Do @UnderArmour, @Ford, @Apple, @Netflix and the rest of his sponsors/partners agree with this hateful rhetoric?" he tweeted. Caitlyn Jenner responded to that with, "Hmmmm… the double standard is real. @TheRock I love you but cmon dude…let's be real. Cancel culture has got to go. Use your platform. @DonaldJTrumpJr thanks for highlighting." Another user responded, "These bigoted tweets by @TheRock are bad and I don't know how anyone can continue sponsoring such bigotry…"

After condemnation, he said he was "not aware", a move which has not pleased Rogan's supporters.
From the looks of it, Johnson appears to have deleted the "turning tranny tricks" tweet, but screenshots of it are still widely available and circulating. The videos too are being extensively circulated, but so far The Rock hasn't responded to the mounting criticism.

Image Source: Instagram/therock.fitnesss