Elon Musk's Father Errol Musk, 76, Confirms Second Child With Stepdaughter, 35; Plans To Have More Children In Future: 'We Are On Earth To Reproduce'
Errol Musk welcomed the baby with stepdaughter Jana in 2019 - but confirmed the news on Wednesday, July 13, 2022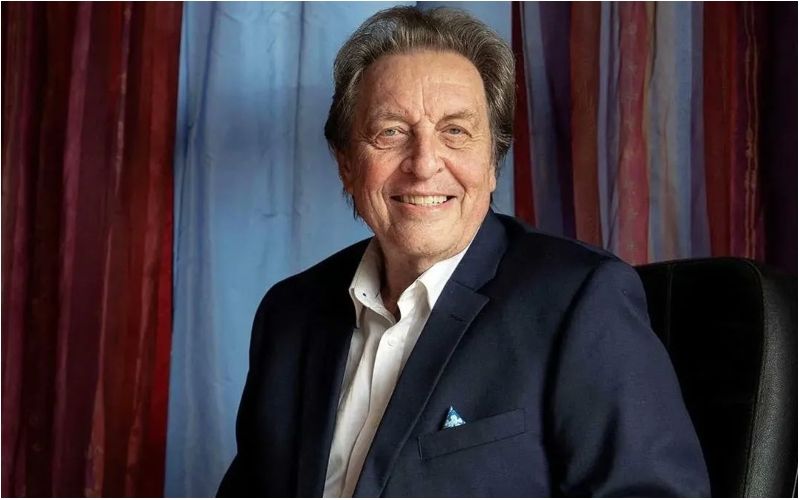 Elon Musk's dad Errol has finally revealed he sired a secret second love child with his glamorous stepdaughter, Jana Bezuidenhout. Sr. Musk, 76, welcomed the baby with Jana, 35, in 2019 - but confirmed the news on Wednesday, bragging to The Sun.

Confirming the news, the 76-year-old South African engineer stated, "The only thing we are on Earth for is to reproduce."
Interestingly, the two already share a 5-year-old boy, Elliot Rush, who was born in 2017.
For the unversed, Jana Bezuidenhout is the daughter of Errol's second wife Heide Bezuidenhout, whom he married after splitting with Elon's mother Maye Haldeman Musk in 1979.
Errol and Heide have two biological children together, but he also helped raise Jana who was just 4-years old when he became her stepfather. Eventually, Errol and Heide divorced after 18 years of marriage, as per New York Post. "It's not practical. She's 35, eventually, if I'm still around, she might wind up back with me," Errol added in his statement.
Previously, Jana's first pregnancy with Errol's child in 2017 shocked the Musks and led to a harsh falling out between Elon and his father.
When asked about how his family reacted to the shocking pregnancy news, Errol said, "They still don't like it ..they still feel a bit creepy about it, because she's their sister. Their half-sister."
Despite the fact they are no longer a couple, Errol said Jana and their two young children have come to stay at his home in Pretoria, South Africa.
"They spent a few days here about six months ago. And the kids were starting to get on my nerves," he candidly stated. "Then I miss them as soon as they have gone."
The Musk family tree is complicated and it continues to grow so by every passing day and a new revelation. Errol has seven children, while Elon has fathered 10 offspring.
Furthermore, the wealthy businessman has also stated that several other women have claimed that he has also fathered their children.
"I have about six people, women who claim that their child is my child right now. Obviously they are opportunists," he stated. "[But] there was a period in Johannesburg in the '80s that I was going out with a different woman every night. I had plenty of dates. So it's quite conceivable that one of them could actually come back and say, 'This is your child.' It's possible."
Meanwhile, during his recent interview with The Sun, the lusty patriarch hasn't ruled out the possibility of having more children in the future: "If I could have another child, I would. I can't see any reason not to."
Image Source: Instagram