Elon Musk Takes A Sly Dig At Meta CEO Mark Zuckerberg; Calls Him 'Copycat' For Planning To Launch Twitter Competitor
Elon Musk sparked controversy as he responded to the user with a single word but it spoke volumes about his viewpoint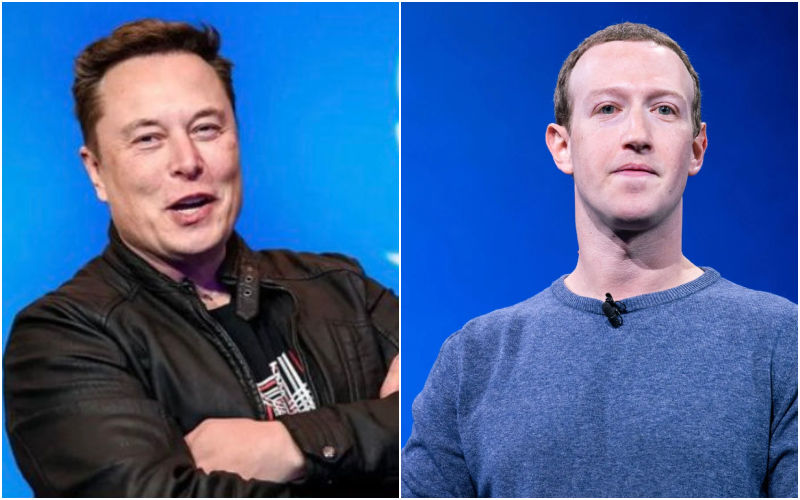 Twitter Chief Elon Musk has once again sparked controversy after he responded to a Twitter user named Santiago's post about "Instagram is dead" and suggested that all might not be well between the two iconic big tech CEOs.

The post speaks volumes about how in the next three to five years, "every single image in social media" would be generated by artificial intelligence, making it "impossible to tell fake from reality."
However, Elon Musk ended the argument as he responded to the user with a single word but it spoke volumes about his viewpoint.
Instagram is dead.

In the next 3 - 5 years, every single image in social media will be generated by AI.

And here is the kicker: It will be impossible to tell fake from reality.

I wrote a few lines of Python code to show you how screwed we are:

— Santiago (@svpino) March 14, 2023
It may come as a far-fetched assumption, given how Musk slyly mocked Zuckerberg for considering to launch a Twitter rival and called him a "copy cat," it is entirely plausible that a cold war is happening between them.
For those unaware, Meta is reportedly aiming to decentralise a social network codenamed "P92" to allow creators and public figures to share text-based updates. Earlier in December, it was reported that Meta is building the next Twitter following the chaos and problems that brewed under Musk's leadership.
"Twitter is in crisis and Meta needs its mojo back," one Meta employee wrote in a post. "LET'S GO FOR THEIR BREAD AND BUTTER."
Before acquiring Twitter, Elon Musk had previously derided the Meta CEO, Mark Zuckerberg for owning vast media platforms. Talking at a Ted conference in Vancouver, Musk Musk accused Zuckerberg of having too much control over public debate given his ownership of Meta, which is the parent company of Facebook, Instagram, WhatsApp and other social media sites, reported The Guardian.
Image Source: Instagram