Embroidery Designer Behind Meghan Markle-Kate Middleton's Wedding Gowns Is Facing Severe Financial Crunch; Calls The Situation 'Horrific'
Meghan Markle and Kate Middleton's wedding gown embroidery designer is struggling to make ends meet, so much so, that she had to shut her studio.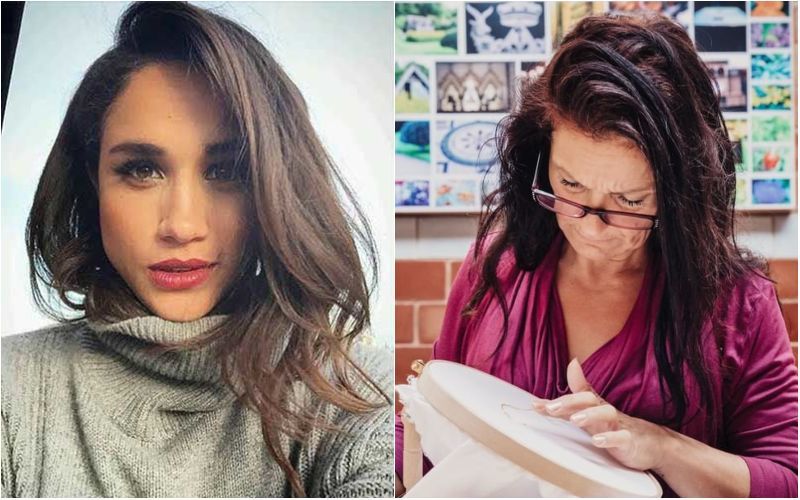 The ongoing COVID-19 crisis has hit a lot of people in some of the other ways. While many of them have suffered physically due to the diagnosis, a section of them are facing other troubles, mainly losing out on their jobs or a monetary crisis. Something similar is the case of designer Chloe Savage, who was behind the beautiful embroideries done one Kate Middleton and Meghan Markle's wedding gowns. As per a report in the People Magazine, Chloe is struggling to make the ends meet, as she is running out of work and money due to the ongoing COVID-19 pandemic.
As per the report, Chloe is finding it tough to even feed her family and she called the situation 'horrific'. In a conversation with the portal, Chloe stated how her teenage daughter is skipping meals to save some money and this has affected her severely. She said, " It's been horrific. My 14-year-old daughter is skipping meals to save on the food budget. The stress is getting to her and she is self-harming too. So, she's now going to Child Mental Health Services (CAMHS) to get support." Further, Chloe added how she had to shut down her studio and lay off her staff to survive, as all her international contracts were hanging in balance.
Before the pandemic hit the world, Chloe was also working as a conservator for The National Trust charity. There, she was handling around 40,000 historic textile items at Tyntesfield house in North Somerset, including an entire cupboard of Victorian dishcloths. It, however, went for a toss ever since the lockdown begun in the month of March.
image source: instagram/chloesavageembroidery, meghanmarklefc