Ex-Kickboxer Andrew Tate And His Brother Tristan Detained In Romania On Charges Of Human Trafficking, Rape And More-DETAILS INSIDE!
Andrew Tate was detained alongside his brother Tristan and two Romanian suspects after his house in the capital, Bucharest was raided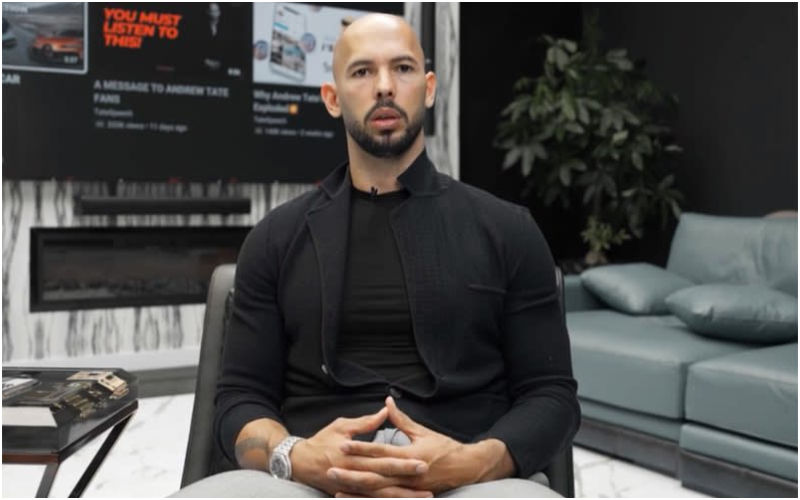 In a rather shocking turn of events, controversial social media personality Andrew Tate has been detained in Romania on the suspicions of human trafficking, rape and forming an organized crime group.

The reports also suggest that Mr Tate was detained alongside his brother Tristan and two Romanian suspects after his house in the capital, Bucharest was raided.
Andrew Tate got arrested. It's very strange that after making it public that he became a Muslim a few months ago, he gets raided and arrested by anti-terrorist unit. pic.twitter.com/9TAZ5dYjLI

— ONE (@One_Dawah) December 29, 2022
The Reuters reports quoted the prosecutors saying, "The four suspects... appear to have created an organised crime group with the purpose of recruiting, housing and exploiting women by forcing them to create pornographic content meant to be seen on specialised websites for a cost."
A video released by Romania's directorate for Investigating Organised Crime and Terrorism (DIICOT) and shared it on Twitter featured guns, knives, and money on display in on room of Mr Tate's house.
Andrew Tate's video in response to Greta Thunberg allowed Romanian authorities to confirm he was in the country, and arrest him in human trafficking investigation, due to the pizza chain shown in the 2-minute rant. pic.twitter.com/RJzwJvZVaP

— Pop Base (@PopBase) December 29, 2022
The Romanian pizza chain appearing in Andrew Tate's response video to Greta Thunberg was reportedly used as proof for Romanian authorities to confirm his presence in the country, leading to the arrest of him and his brother in a human trafficking probe pic.twitter.com/MD0cved7q5

— Dexerto (@Dexerto) December 29, 2022
The two brothers and the other two suspects will be detained for 24 hours.
Meanwhile, Prosecutors found six women who had been sexually exploited by the suspects. However, Mr Tate reportedly stated that the women are partially responsible for being raped and that they belong to men, reported NDTV.
The former kickboxer has been embroiled in war of words on Twitter with teenage climate activist Greta Thunberg. He has been banned from social media platforms for misogynistic comments and hate speech. Thunberg quipped that Tate should just get a life after the latter told her he owned 33 cars with "enormous emissions".
On Wednesday, he then responded to Ms Thunberg in a video, in which he was seen smoking a cigar in a silk robe and questioning the teenage climate activist's gender. Mr Tate also insulted Ms Thunberg with hateful remarks.
Image Source: Instagram