Ex-Pornstar Mia Khalifa Joins Playboy's CENTERFOLD, Says 'I Can Share So Much With My Fans'
CENTERFOLD is the latest platform for the world's top creators to interact directly with their fans.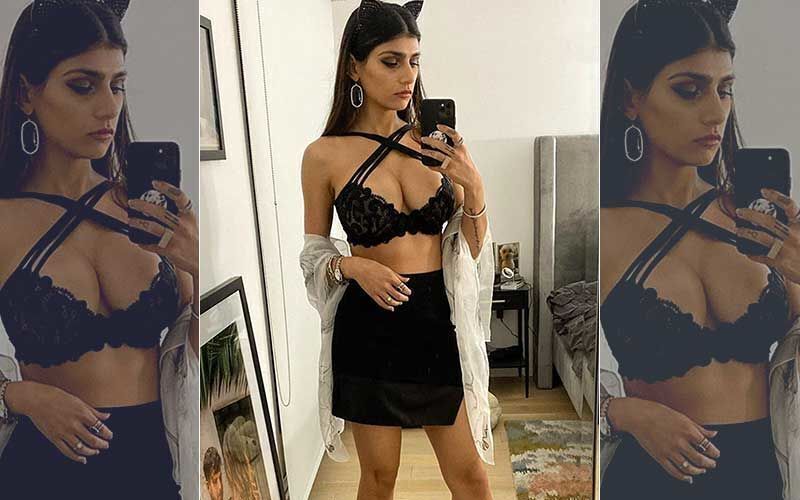 Playboy, the iconic lifestyle brand owned by leading pleasure and leisure lifestyle company PLBY Group, Inc. on Friday announced the addition of social media personality, influencer and activist, Mia Khalifa to its creator-led digital platform.

The former pornstar is reportedly joining a slew of a diverse, bold and creative group of founding members, including Cardi B, who also serves as the platform's Founding Creative Director in Residence.
"I worked with Playboy on a profile piece in 2018 and it was one of the most positive, life-changing experiences I've had in the media space, and I trust them. When they approached me about joining Centerfold, I was very excited and very honoured to partner with them again," said Khalifa as reported by a PR NewsWire. "The beauty of Centerfold is that I can share so much with my fans, and post whenever I'm feeling inspired, empowered or sexy."
For the uninitiated, CENTERFOLD is the latest platform for the world's top creators to interact directly with their fans, expand their communities and build their own personal content and commerce businesses. The platform is dedicated to creative freedom, artistic expression and sex-positivity, as the next evolution of Playboy's long history at the intersection of culture and sex.
"Mia's fearless, direct, thought-provoking and fun-loving approach to life and her career makes her an important addition to our Centerfold community," said PLBY Group CEO Ben Kohn. "Freedom of expression is the cornerstone of our Playboy legacy, and Centerfold is all about empowering creators like Mia to express themselves in a safe, accepting environment."
CENTERFOLD will continue to unveil new creators in the coming weeks as it plans to build out verticals within the artistic community from the worlds of music fashion, fitness and adult entertainment, allowing fans and subscribers to interact directly with their favourite stars and personalities.
Image Source: Instagram/miakhalifa