Ex-Pornstar Mia Khalifa Leaves Little To Imagination In Her Latest Bikini Pictures, Check Out These Droll Worthy PICS!
Mia Khalifa was seen oozing hotness in her latest bikini pictures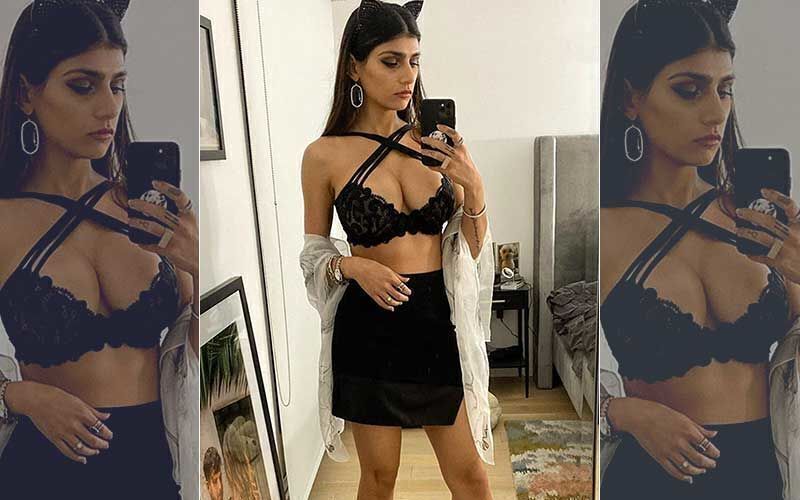 Former pornstar Mia Khalifa has once again left her fans drooling as she shared yet another sultry glimpse of herself. The 29-year-old actress' popularity remains intact and her latest pictures have stirred up a storm on social media.

Mia was seen oozing hotness in her latest bikini pictures. This time, Mia Khalifa was seen slipping into a bikini on vacation. While the adult film actress has not revealed the location, Mia has pointed out that she is feeling very hot at 40-degree temperature.
Well, considering her hints, she seems to be enjoying her tropical getaway.
Mia sizzled in a pastel-coloured bikini while she posed in the backdrop of Mountains which seem illuminated by the sun rays falling on it. The former pornstar left little to imagine while she posed in a bikini with glamorous style.
Interestingly, several renowned celebs and fans have been praising Mia and from the looks of it, they seem to be mighty impressed with her latest bold and sultry look.
In the past, she shared some of her glamorous photos in a stylish swimsuit. However, the pictures of Mia enjoying the sunlight also grabbed eyeballs.
The former adult film actress was recently seen wearing a sheer blue dress with blue heels and a matching handbag. Taking to Instagram Mia shared a series of pictures that saw her posing in her latest outfit, as she wrote: "Blueberry Khush"
Mia also made heads turn with her derriere pictures. Khalifa has shared a number of pictures flaunting her assets and leaving very little to the imagination. Her raunchy pictures are taking over the internet.