Ex-Pornstar Mia Khalifa Looks Intense In See-through Top And Flaunts Her Assets In Attitude; Shares Latest Pics From Paris, Says 'F**k You' In French!
Mia Khalifa has been on a world tour this year, and she had been hopping all over the globe; most recently, she was seen chilling in Berlin, London and even Faversham in Kent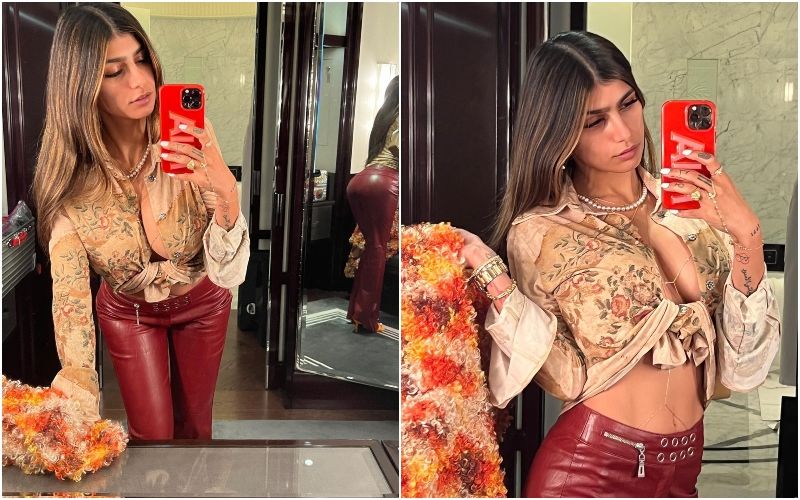 x-Pornhub star Mia Khalifa is one of the most popular internet sensations across the globe and she has once again impressed her fans with a carousel of images. The former Pornhub legend took to Instagram and shared a tip with her fellow jetsetters. Apart from that she even made a rather controversial post on IG.

Mia has been on a world tour this year, and she had been hopping all over the globe. Most recently, she was seen spending time in Berlin, London and even Faversham in Kent. Following her brief stint back in the States, Mia has returned to Europe to hit up the French capital of Paris with friends.
Taking to Instagram Mia shared a series of selfies which featured her posing in style. Lebanon-born sported some of the most interesting outfits and sensualized the photos with her racy poses. The first picture in the series showed Mia posing in the backseat of a car. Mia left her fans in a tizzy as she lifted her black top for a selfie and fans couldn't stop drooling over her latest pictures.
In the latest photo dump, one of the images featured her leaning against a mirror flaunting her busty assets. The picture has left the temperatures soaring and fans are going gaga over the glamorous pictures. Her caption read: "va te faire foutre 🫶🏽 🇫🇷".
Mia rightfully captured the essence of France as she explored the streets of Paris with her girlfriends. In classic Mia fashion, she was quick to start soaking up the local culture - the star then posted a video of her and a friend enjoying caviar in a swanky French restaurant.
Amid all the swaps in time zone, Mia has also revealed her trick to managing jetlag at bay on her halts. And guess what! The answer lies within the 'holy trinity' of drinks.
Posting to her story, Mia shared a photo of a glass of red wine, water, and a frothy coffee, captioning the image "The jet lag holy trinity".
The ex-adult filmstar recently spent time in London and shared a quote on her Instagram story following the whistle-stop holiday. The post featured a white screengrab with a white background and black typewriter font, with the message: "Oh, a London scent! I'm moving to London.
Mia has long been a regular visitor to London, but it isn't clear whether she is seriously considering her plans to move across the pond.
Image Source: Instagram