Ex-Pornstar Mia Khalifa Sends The Internet In A Total Meltdown With Her Raunchy White Bikini Pics To Promote Her OnlyFans Account
Fans have flocked Mia Khalifa's post in which she is photographed on her knees and with her back to the camera.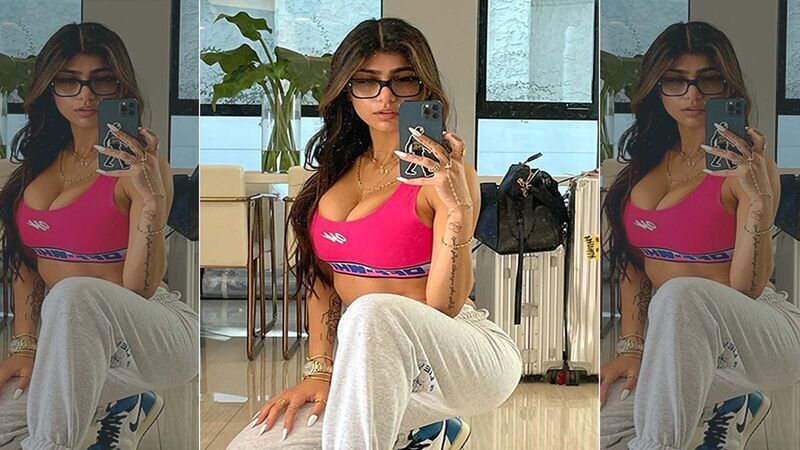 Mia Khalifa has released new risque photos on her Instagram account to promote her new OnlyFans account.

The former Pornhub star was seen posing on a luxurious white bed. Mia is seen lounging on the bed, flaunting her tattoos and anklet. In less than three hours, the couple garnered over more then raunchy photos had over one million likes.
Fans have flocked to the 29-year-old's post in which she is photographed on her knees and with her back to the camera. One admirer wrote in the comment section, "Gorgeous," while another added, "You look fantastic."
Mia charges subscribers $11.99 (£9.28) per month to watch her content on OnlyFans. She expressed her gratitude for peoples support by saying, "I am finally growing into my self-confidence in who I am and the decisions I make for me, and this is my way of being myself outside the perimeters of conventional social media. Even though I will not be creating nude content, I am going to be treating this page like my Instagram without terms of service lol."
She went on to add, "I want to take my power back and just post what I want and what makes me feel good, and I'm just so thankful that y'all are along for this wild ride. This is all very new to me, I've never been on a platform as fan-facing, so any suggestions for improving my presence here are greatly appreciated! I love you!"
She also praised others who make money with OnlyFans. Mia stated, "Fellow accountants... thank you for being amazing and secure in your bodies and the decisions you make with them, you inspire me to own my power," Junkee reports. Meanwhile, Celebrity Networth estimates the busty star's net worth to be around $5 million (£3.6 million).
Image Source: Instagram/Mia Khalifa