Ex-Pornstar Mia Khalifa Trolls Herself! Says 'Hot Girls Shave Their Sideburns- Poorly': WATCH VIRAL VIDEO!
Mia Khalifa shared a clip on her story, which shows a small bleeding cut on the side of her face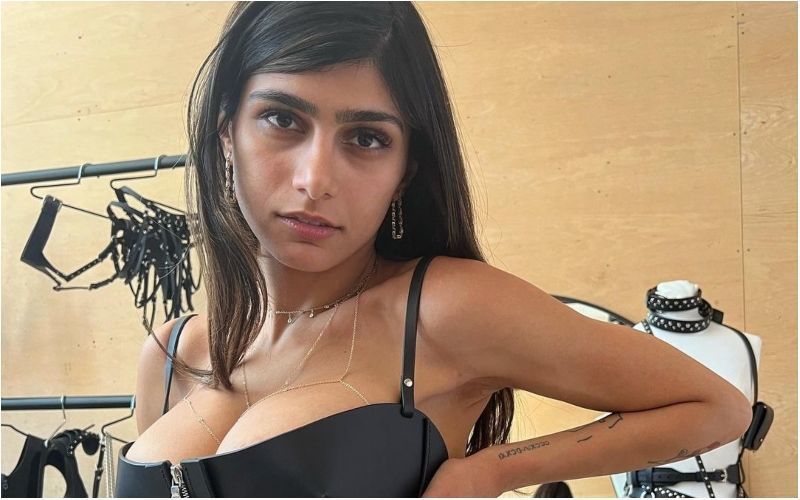 Former pornhub legend Mia Khalifa often gets candid about the intricacies of her life and she often pokes fun at herself as well. This time she joked about herself after she cut her face while shaving off her sideburns.

Well, we'd call Mia nothing but brave for getting candid about something like this!
Taking to her social media handle, the 29-year-old OnlyFans model shared a clip of her story, which shows a small bleeding cut on the side of her face. In the clip, Mia was seen sporting a white bandeau top, with matching white nails and a collection of gold bangles and necklaces while posing in front of a mirror.
She even lipsynced along to Warm (Remix) by K-Trap and Skepta, while zooming in on the cut that was starting to ooze blood, just below her cheekbone.

She captioned the video: "Hot girls shave their sideburns (poorly)."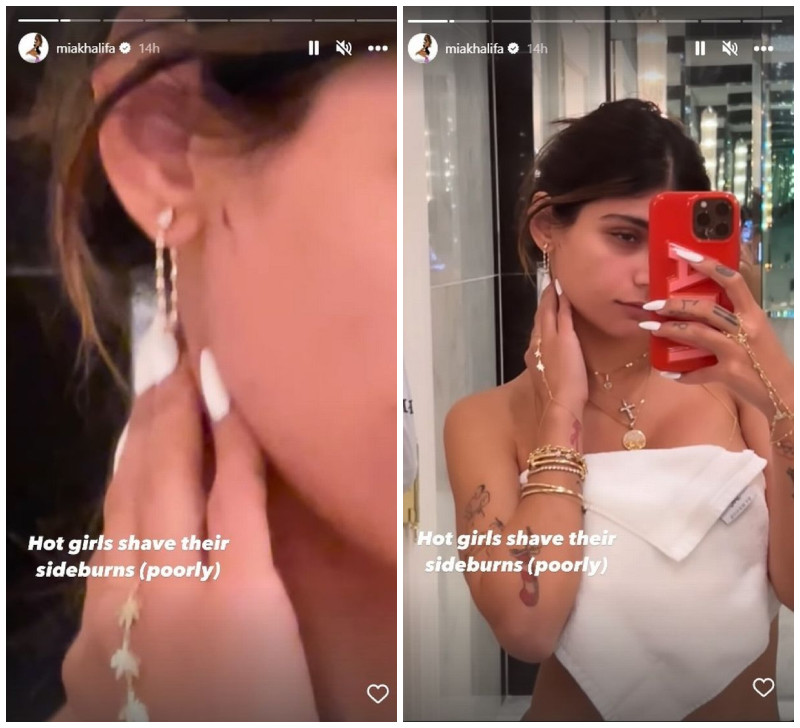 The Lebanese-American ex-pornstar, who followed the post up showing that she is currently in New York City, also revealed how expensive caring for her 'flawless' skin is as she posted a video taking part in a viral TikTok trend.
Meanwhile, the OnlyFans star shared a video as a part of the 'Kitana Wins, Flawless Victory' trend which took TikTok by storm, back in July.
The video featured Mia smiling as she showed off her glowing skin in a filter that added more shine, claiming the secret to her clear skin is: "Sunscreen, $2,000 laser treatments every two months, a $1,500 daily skincare routine, and water is all."
Interestingly, her daily skincare and laser treatments amount to a whopping £2,930 being spent on making sure her face is spot free, reported DailyStar.
She added that she has had: "BBL laser and Potenza laser so far! I've done the BBL once and Potenza 3 times in the past year! The BBL results were [mind-blown emoji]."
That's not all, Mia has also spent on her face and body as she previously joked that her daughter will need to have nose and boob jobs to look like her.
Image Source: Instagram