Ex-Pornstar Randy Spears Hails Billie Eilish For Speaking Up On Her Teenage Porn Addiction, 'She Has A Lot Of Guts'
Ex-Pornstar Randy Spears was impressed by Billie Eilish's courage for telling the world that she watched porn at the age of 11.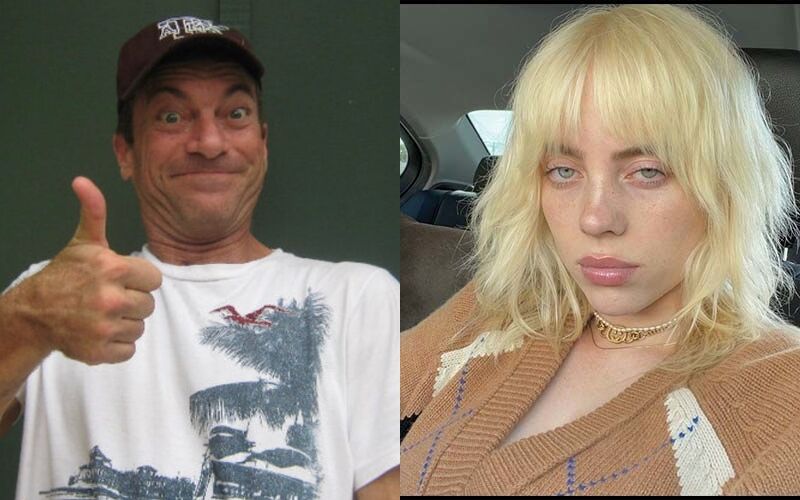 Former adult film actor, Randy Spears has lauded Billie Eilish for breaking her silence on teenage porn addiction. The retired American pornographic actor even appreciated the singer for raising her voice to the ever-ignored issue that continues to the topic of concern in society. Spears was impressed by Billie's courage and called her 'brave' for telling the world that she watched porn at the age of 11 which left her traumatized.
While talking to Howard Stern, Eilish said, "I used to watch a lot of porn, to be honest. I started watching when I was like 11." Further, describing how bad her experience was, she said, "It got to a point where I could not watch anything else unless it was violent."
She shared that she watched too much porn at a young age and it shaped her perception of intimacy and affected her future sex life in a drastic way. She said that watching porn destroyed her sex life in every way possible.
Describing the negative effects of watching porn at an early age, Billie said, "I think it really destroyed my brain and I feel incredibly devastated that I was exposed to so much porn." Billie said that she started having nightmares, sleep paralysis, and intimacy issues as she started getting older and explored sexuality.
Following Billie's comments, Spears, who has a plethora of experience in the adult film industry as an actor and director, hailed the singer and shared a few words of appreciation. He said that it is 'despicable' that children get exposed to porn and he praised Billie for having enough guts to speak everything in front of the world.
Speaking to TMZ, Randy shared, "This is a very real addiction that can be very damaging to a young person." Continuing further, he said, "When we are that young, our brains don't have the capacity to digest that sort of thing. Who in their right mind would want their young daughter or son watching some woman with seven guys."
He added, "It is pretty despicable stuff, and if your brain is still growing and you have very little life experience as an adult and you're trying to digest that sort of stuff and make sense of it... I can see exactly how she can feel that way."
Talking about Eilish, he said, "She is the kind of person who has a lot of guts actually to come out and speak her mind on this. I applaud her for it."
Image Source: Instagram/realrandyspears//billieeilish/