Ex-WWE Superstar Toni Storm To Join OnlyFans After Quitting Wrestling; 'Exclusive Content Coming Soon'!
Toni Storm enjoys a fan-following across the globe and her burgeoning fan base was left enthralled after the announcement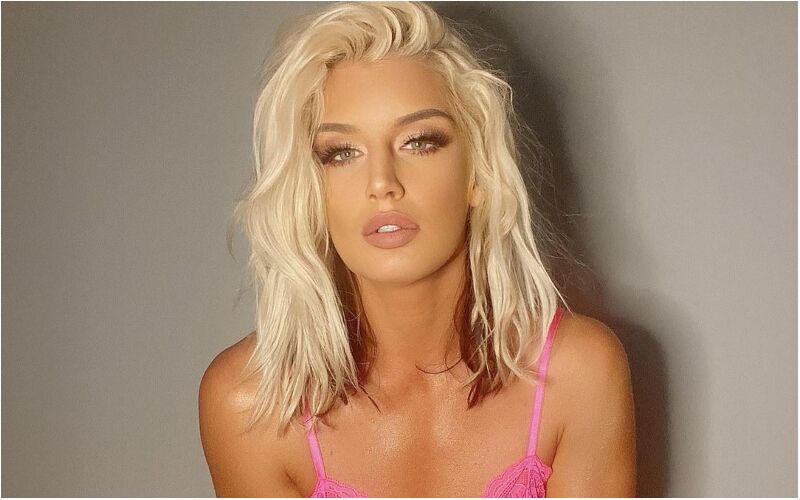 OnlyFans has witnessed an unprecedented rise in its creator base and it has transpired to become a viable business for many individuals across the world since its start. Now, WWE star Toni Storm has joined the subscription-based content-sharing platform. Storm is the latest celebrity who has joined the bandwagon by announcing her plan to join the site, and she'll be doing so shortly.

Storm, an ex-WWE superstar, enjoys a massive fan-following across the globe and her burgeoning fan base was left enthralled after the announcement.
The professional wrestler who was born in New Zealand set up an Instagram account and enticed her followers with promotional photos with the caption "exclusive content coming soon."
Toni's future plans were a hot topic amongst her fans, as a 90-day non-compete agreement meant she'd be a free agent by the end of March. Storm had previously uploaded a snapshot on Instagram indicating that she has exclusive content on the way to a specific platform.
Recently, the WWE star announced her engagement to Juice Robinson on her Instagram page and is yet to be married. Her real name is Rossall and she had come out as bisexual to the wrestling world last year during Pride Month.
Storm begged for her release from WWE early this year, according to WWE Hall of Famer Ric Flair, because she was exhausted. The announcement startled the sport's legend, but he explained that the frenetic environment of WWE had left her in need of a rest.
A profile for the former NXT UK champion appeared on OnlyFans shortly after the photo, indicating that she will be joining the site on Saturday, March 19 at 12:00 p.m. EST.
Meanwhile, Storm is yet to reveal details about the unique stuff she'll post on the site, but OnlyFans is known for having a large number of members who demand subscription fees for images of themselves in lingerie or fully naked.
Storm's Instagram photographs promoting the page so far have shown her in lingerie.
Image Source: Instagram