Facebook COO Sheryl Sandberg Announces Engagement To Tom Bernthal; Mark Zuckerberg Congratulates
Facebook's chief operating officer Sheryl Sandberg recently got engaged to Tom Bernthal, here's how Mark Zuckerberg congratulated them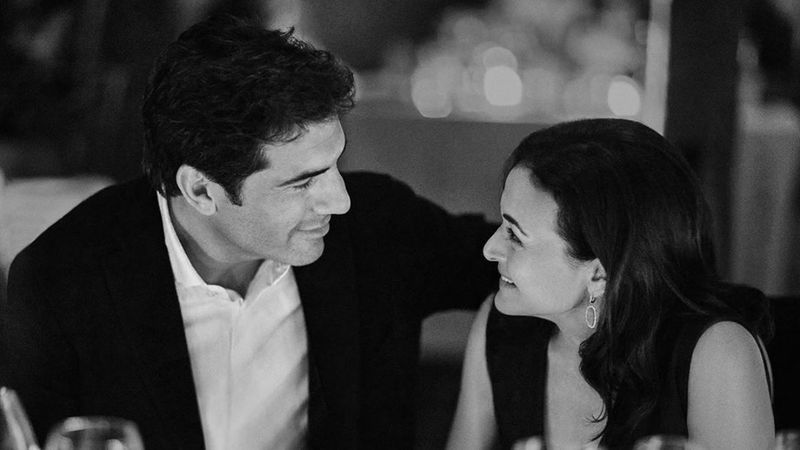 On Monday, Sheryl Sandberg, the chief operating officer of Facebook, announced her engagement to Tom Bernthal, the co-founder and chief executive officer of consulting firm Kelton Global. Sheryl shared the good news on her social media accounts of Facebook and Instagram. The beautiful monochrome picture shared by Sheryl sees her and Tom gazing at each other and looks like it was taken at their engagement. In her caption, the 50-year-old expressed her elation of getting engaged to Tom in the most romantic way.
Facebook's chief operating officer, in her caption, wrote, "Engaged!!! Tom Bernthal, you are my everything. I could not love you more." Tom replied by commenting, "Sheryl Sandberg, I love you so much and couldn't be more excited about spending the rest of our lives together." Mark Zuckerberg, the chief executive officer of Facebook, was quick to send in his good wishes to the couple. He congratulated them by writing, "You're wonderful for each other and I'm so happy for both of you."
Check out Sheryl's post below:
Sheryl and Tom were set up by the former's brother-in-law and got engaged over the weekend, as per People. While Sheryl has two children from her past marriage, Tom Bernthal has three.
It was five years ago that Sheryl Sandberg lost her first husband David Goldberg to a tragic accident. David Goldberg, who was the chief executive of popular online polling firm SurveyMonkey, died after he suddenly fell on a treadmill and rammed his head at the age of 47.
image source: instagram/sherylsandberg