Fans Droll Over Desi Mia Khalifa! Akshara Singh Leaves Tongue Wagging As She Dresses Up As The Pornhub Legend; Fans Say So-WATCH
Akshara Singh's fans compared her to the former adult film star owing to her dressing style for the upcoming song video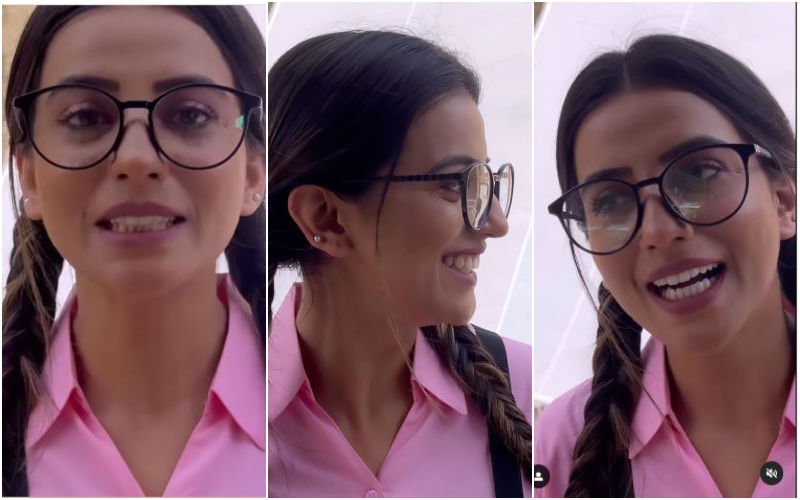 Mia Khalifa never fails to grab her viewers' attention! The massive fan-following she amassed over the years has positioned her on a high pedestal. But, that's not it, there are many lookalikes of the pornhub legend that have the same admiration as compared to the OG Mia Khalifa.

And, it seems India has finally found its very own Mia Khalifa!
Fans of the Bhojpuri actress Akshara Singh have compared her to the former adult film star owing to her dressing style for the upcoming song video. Singh uploaded a video of herself dressed in a grey pantsuit and pink shirt. However, it was her hairstyle, aka pigtails that has piqued everyone's interest.
Shortly after Akshara asked her followers if they could identify her, a crew member responded: "Akshara Singh.. Bhojpuri industry superstar."
For the unaware, Bhojpuri actress Akshara Singh (Akshara Singh) enjoys a massive fan following on social media, courtesy of her enormous popularity for both her acting and her stunning appearance. The audience is quite enthusiastic about Akshara Singh's music videos and movies.
However, those who do not follow her seem to have a new reason to be hot on her heels.
Coming back to the viral clip, Ms Singh, who transitioned from Bhojpuri film to Hindi television, is basking in the praises for the video; making the fans go berserk.
The clip in question apparently features Akshara Singh in a completely different avatar and netizens are blown away by the drastically changed look. While a section of the audience is praising the actress for her performance in the recent release, some viewers compared her to the pornstar Mia Khalifa.
The video featured BTS moments from Akshara Singh's brand-new song, 'Piya Ke Zulfiya' and she can be seen having a gala time with her colleagues. Singh can be seen with her hair in two braids and round spectacles on.
Comparing her to the pornhub legend Mia Khalifa, one user wrote, "Mia Khalifa Lag Rahi Ho." Another wrote, "Didi chasme me Miya lag rahi ho." A third user commented, "Aap to Mia Khalifa lag rahi ho ekadam." A fourth user said, "Shi bolu to aap miya khalifa lag rhi h."
Speaking of Mia, the XXX star set the netizens' tongue wagging following her extremely explicit tweet. She even expressed her joy at having her face appear on a magazine cover for the first time.
Image Source: Instagram