Food App Zomato Launches New Streaming Platform With Original Content Competing With Netflix And Amazon Prime
Indian streaming platform has set a stage amongst the audiences with juicy and trending content. After a huge fan base around Netflix, Amazon Prime, Hotstar, Alt Balaji, etc; Zomato launches its new streaming platform which focuses on Original content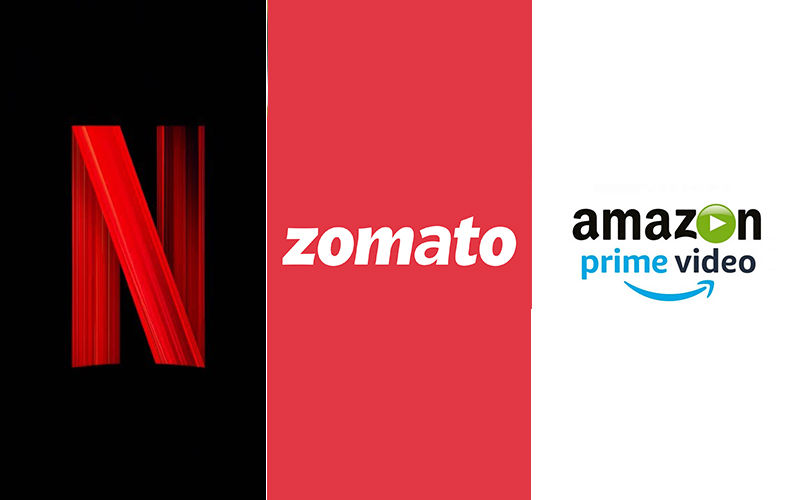 Indian audiences have been quite adaptive to online streaming platforms like
Netflix
, Amazon Prime, Hotstar, Alt Balaji, etc. With hot and juicy content circulating around, these streaming platforms are easily accessible through applications on one's phone as well. As the competition is constantly on a hike in regards to online streaming, food app Zomato has entered the competition bravely. Launching a few originals featuring shows related to food and recipes, Zomato's initiative is surely aiming to win the hearts of food lovers.
Zomato has set its mark in the food delivery industry with its quick and speedy delivery. The app has been updated and serves many purposes of an avid foodie. A treat to food lovers, Zomato is launching its video section wherein it will feature Original content related to food and recipes. A total of 18 Original episodes will be launched and will be under the video section in the app. The videos on the app will consist of duration from three minutes to 15 minutes each and will be shot in a vertical frame proving it to be ideal for app-based mobile viewing. The video section in the app will be under categories shows, recipes and Sneak peek regarding restaurant shows. Zomato will be launching over 2000 videos along with the Zomato originals. The shows will be themed around food and will consist of different formats like reality, comedy, and cooking. Here are some Zomato Originals will stream on the app:
Food and You with Sanjeev Kapoor – India's best and celebrity chef Sanjeev Kapoor will be under a 3-minute daily show which breaks myths and changes the way people think about health, food, and body.
Banake Dikha with Sumukhi Suresh – Sumukhi is known as one of the best stand-up comics and is a great food nutritionist as well. Through her show, she will teach how to get your basics right.
Grandmaster Chef with Sahil Shah – Sahil Shah will bring his experience of learning age-old recipes from his grandmother and other women in town.
Starry meals with Janice – Janice Sequeira will take her audience around famous Bollywood kitchens as the celebrities feed her their favourite recipes.
Dude, where's the food with Jordindian – When with Jordindian, he's episode will surely need an excuse for you to order-in again.
Race Against the App – Neville Shah, Aadar Malik, and Kautuk Srivastava will race against the clock to finish their meal, trying to beat the clock to win. This fun game will surely be interesting to watch.
Revealing details on this new venture of Zomato, the CEO and Founder of the food app according to a report in The Hindu said that they are constantly looking for new ways to engage users around food. Goyal mentioned how most of their users visit the app several times a week and hence it presents them with the opportunity to delight fans further with the amazing initiative of Zomato Originals.
Zomato Originals will stream on the app from September 16, and the 18 original shows will be available on the Zomato App for a span of three months.
Image source:- wikipedia/broadbandtvnews