Georgia Harrison PORN Row: Stephen Bear Made £40k From OnlyFans After Posting His Sex Video With Love Island Diva-REPORTS
Stephen Bear reportedly made almost £40k from OnlyFans after he allegedly posted a video of him and Georgia Harrison having sex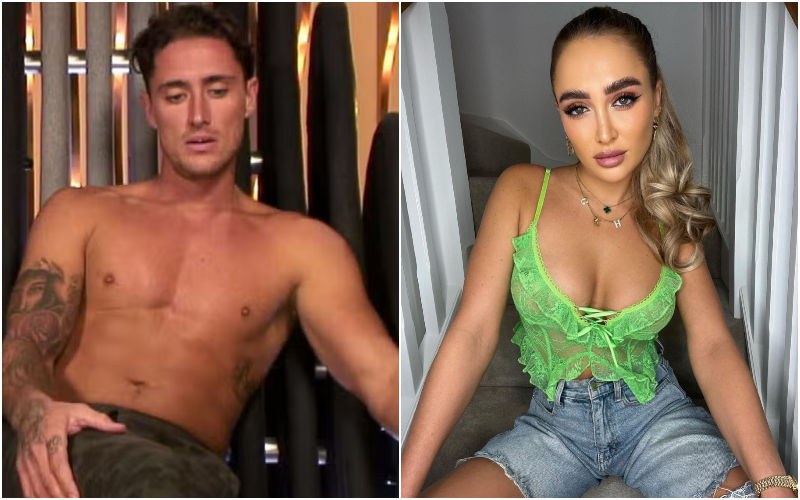 Stephen Bear reportedly made almost £40k from OnlyFans after he allegedly posted a video of him and Georgia Harrison having sex. During his recent appearance in the court, Bear was asked whether he thought that was good money. The reality TV star gave evidence from the witness box and said that he got offered more to do the reality show.

He told Chelmsford Crown Court: "I got offered almost £50k to do Celebrity Big Brother again so it depends on what you call good money," as reported by The Sun.
The court noted that his NatWest account was nearly £13k in debt, weeks before allegedly posting the video on the X-rated platform. Bear said that he found out the sex tape had gone public through Instagram DMs while he was in Dubai.
He also told the court, "I'm getting messages on Instagram calling me names - a vile piece of s***, nonce. They were personal attacks. There must have been over a thousand. So I heard about it in the DMs. 'I can't believe what you did to Georgia'. Georgia who? 'Georgia Harrison'. So I looked on her stories and I was like 'woah. It's something you don't hear everyday. I believe I messaged her saying 'what are you doing?'"
He further said, "So I looked on her stories and I was like 'woah. It's something you don't hear everyday. I believe I messaged her saying 'what are you doing?'"
Before they had sex in his sunbed store on August 2, 2020, Bear acknowledged that he "got trashed" after a drunken lunch with Georgia. On the 30-inch screen in Bear's kitchen, seven CCTV cameras are visible. For security, he also has three dogs and large gates.
Bear first got to know Georgia while filming the reality show - The Challenge. However, their relationship headed towards separation after he kissed two other women the night of Georgia's apparel launch.
Georgia reported the video to OnlyFans on December 7 of that year, and the following day, OnlyFans cancelled his @hollywoodbear account.
She dialled 101 on December 9, to report the shocking incident to the police.
As per the reports, Bear's NatWest bank account had a negative balance as of October 1, 2020. However, shortly after the video went live on OnlyFans, Phoenix International Ltd - the company that runs OnlyFans - credited thousands of pounds to his account.
For the unversed, OnlyFans receives a portion of the creators' earnings. Both the prosecution and defence that on November 8, his account delivered the video in a locked private message.
Reportedly, with 273 of his 1,061 followers paying $9.99 to watch the locked video, the creator would have made $2,181.82 from just that one clip.
As of now, the trial goes on!
While OnlyFans doesn't traditionally provide porn like XnXX or Pornhub, it has a massive fan following amongst the masses. Celebs like Mia Khalifa, Cardi B, Bella Thorne are coming closer to fans.
Image Source: Instagram