GROSS! Twitch Streamer Cooks A Part Of Her Knee In Spaghetti And Feeds It To Her Boyfriend! Netizens Say 'What In The Fresh Hell Is This?'
Paula Gonu, from Spain, has a massive fanbase of 228,000 followers on the platform and recently had surgery on her leg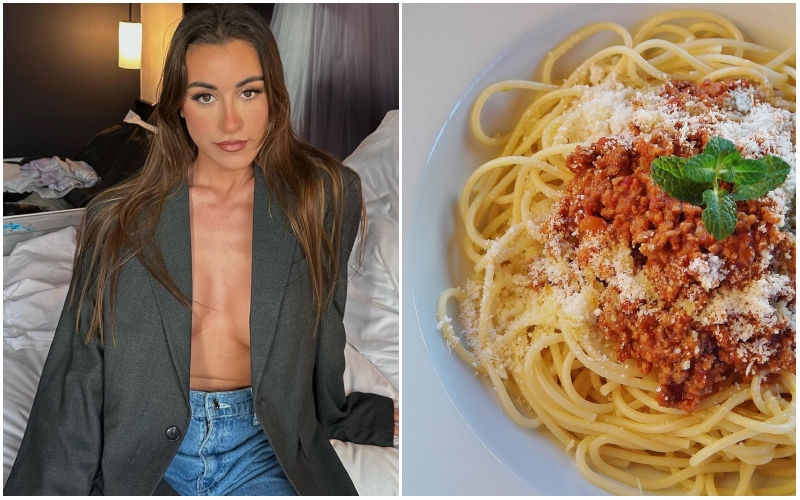 From cannibalism to weird creatures, Humans have always fancied gross and bizarre food items. However, what might seem disgusting or awful to us is normal in other cultures. A Twitch streamer seemed motivated by the idea and admitted to having cooked a part of her own 'knee' in spaghetti and fed it to her boyfriend.

(Well, considering her nobly chivalrous and self-sacrificing act, Hannibal Lector might even offer her a standing ovation.)
Paula Gonu, from Spain, has a massive fanbase of 228,000 followers on the platform, and recently had surgery on her leg. She is reported to have been administered local anaesthetic - meaning she was awake for the operation.
As per TheSun, during the surgery, Gonu was asked if she wanted to keep some of her cartilage - which she brought home in a small sample jar. However, soon after the surgery, Paula reportedly had the urge to eat a piece of cartilage and began joking about it with her boyfriend. (We understand if you feel sick in your stomach, you might as well stop reading.)
"I told him I wanted to eat it because it was part of me and I had to put it back in my body. I wanted to be able to say in my head that I've eaten a piece of my own meniscus," Paula Gonu was quoted as saying by TheSun.
Her shocking revelation in a recent YouTube video has left the fans in a frenzy and many have been disgusted by her admission. One user tweeted: "What in the fresh hell is this?" Another fan commented: "At what point did I decide that it was a good idea to watch this over dinner?"
However, some found it entertaining: "Did they wash it down with a nice Chianti?"
Paula isn't the only Twitch streamer who has been on the receiving end. Another Twitch streamer came under fire after sharing the moment she ran over a dog online.
The Polish influencer, who goes by the name Sidneuke on the social media platform, was driving along and talking to fans when she appeared to suddenly hit something. As per the reports she was looking down at her phone to check a notification at that moment.
Image Source: Instagram