Hailey Baldwin Looks Effortlessly Chic As She Sizzles In Nude Bra &Underwear In Sexy Photos While Teasing New Skincare Products-SEE PIC
Hailey Baldwin was recently seen sizzling in a nude bra and ruffled string thong.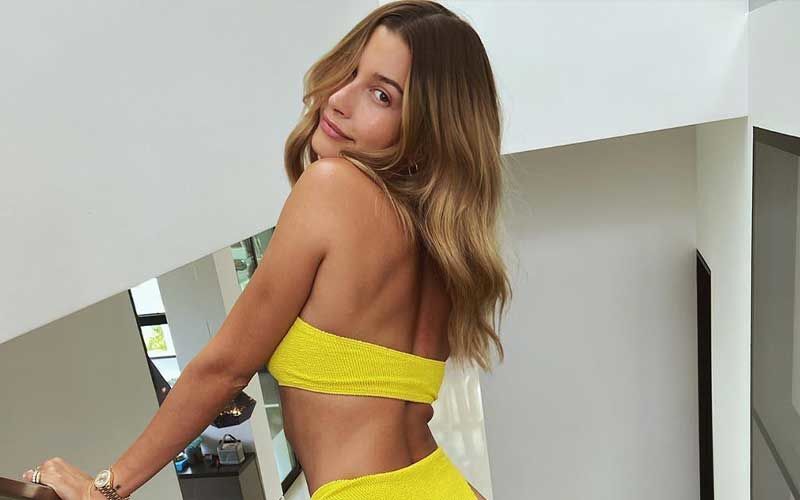 Hailey Baldwin looks effortlessly stunning while modeling for products from her new skincare line Rhode. The model was recently seen sizzling in a nude bra and ruffled string thong that highlighted her curves but mute enough to highlight her shimmery skin.

"glazed 🍩🍩 skin all 2022. Tell a friend," she captioned the post.
The last picture featured her sampling some skincare products which may even be from her skincare line. In the third picture, she tagged the line, Rhode. The account doesn't have any posts yet but already has 49.5k followers.
Baldwin was recently spotted hitting the gym with her BFF Bella Hadid and her efforts are quite visible. The model recently showed off her body in a sexy bikini during her NYE getaway.
She wore a red floral bikini as she sat down for some leisurely reading. She also had plenty of fun on the trip as she and her husband Justin Bieber visited some donkeys and sheep.
Well, speaking of her marriage with Justin seems to be going well. But there was once a time when Hailey questioned her marriage to the singer when she was struggling with committing to her marriage.
"I remember I called [my mom] a few different times; one particular time we were in Brooklyn and I was calling her, crying, and I was like, 'I just can't do it. There's no way that I'm going to be able to do this if it's going to be like this forever,'" Hailey recalled on the In Good Faith With Chelsea & Judah podcast.
Image Source: Instagram/Hailey Baldwin