Happy Birthday Geeta Phogat: From Akhada To Winning CWG Gold, Here Are Inspirational Facts About The 'Dangal' Girl
On the 32nd birthday of Geeta Phogat, we have come up with some inspirational facts we all need to know about the wrestling queen of India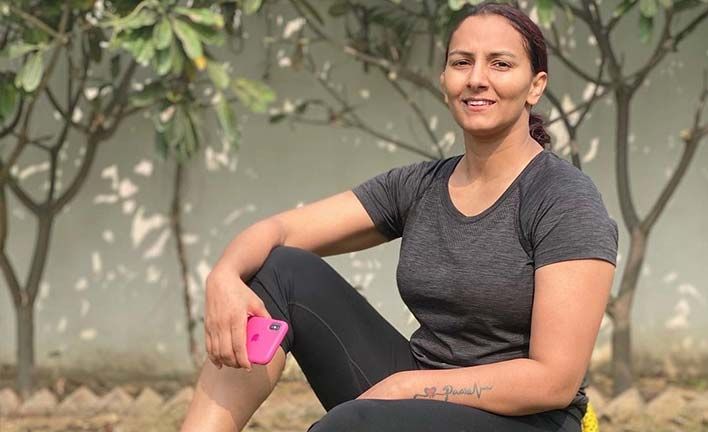 Whenever there's a chance to talk about the Phogat sisters of our country, it automatically fills us with a proud feeling. They literally nail the dialogue from the movie, Dangal, loosely based on their lives, i.e "humari choriya choro se kam hai ke?" The eldest sister of Phoghat squad, Geeta Phogat is celebrating her 32nd birthday today. So, how about making her birthday extra special by talking about her journey from akhada to international wrestling championship? If the movie Dangal has inspirited you by showing how Phogat sisters broke the societal stereotypes, Geeta Phogat's real-life story is way more inspirational than this.


From showing the power of Indian wrestling in Common Wealth Games to Olympics and other international platforms, this iron lady literally became unstoppable. Let us tell you, how:
Haryana resident Mahavir Phogat's daughter Geeta Phogat had never seen a smooth path while growing up. The perception of male-dominated Indian society made her journey even more exalting for all of us. Geeta and Babita literally dreamt of taking over the women empowerment message in a country where girl children are killed blatantly.

The Golden Girl of India won the gold at the Commonwealth Wrestling Championship, 2009 in freestyle wrestling. Next year was even more blissful for her as she became the first Indian woman to bring gold home from Commonwealth Games wrestling.
In the 2012 Summer Olympics, Geeta added another gold medal to her victory bucket. Laster in the year 2015 Asian Wrestling Championships, Geeta lost a match to Lazareva from Ukraine in the repechage round and she embraced a bronze medal too.
After Two years comeback an International tournament And I Won Gold Medal 🥇In Commonwealth Championship 🤼‍♀️ 2017 i'm very thankful to all of you for your blessings and wishes 😇🙏 pic.twitter.com/3DhYeK7H80

— geeta phogat (@geeta_phogat) December 17, 2017
You will be thrilled to know that the tigress made a comeback with Commonwealth Wrestling Championship of 2017 which glorified her victory with a gold medal again.


If this is not a story of true women empowerment then we don't know what will be. Wishing a very happy birthday to the real-life 'Dangal' girl Geeta Phogat.
Image source:Instagram/geetaphogat, Youtube/
WildFilmsIndia, Twitter/geetaphogat