Happy Independence Day 2023: Best Wishes, Messages, Quotes And Images, To Share With Your Loved Ones-READ BELOW
To mark India's 76 years of freedom from the British Raj, here are a few wishes, images, quotes, greetings and messages to share with your loved ones on Facebook, WhatsApp and other social media platforms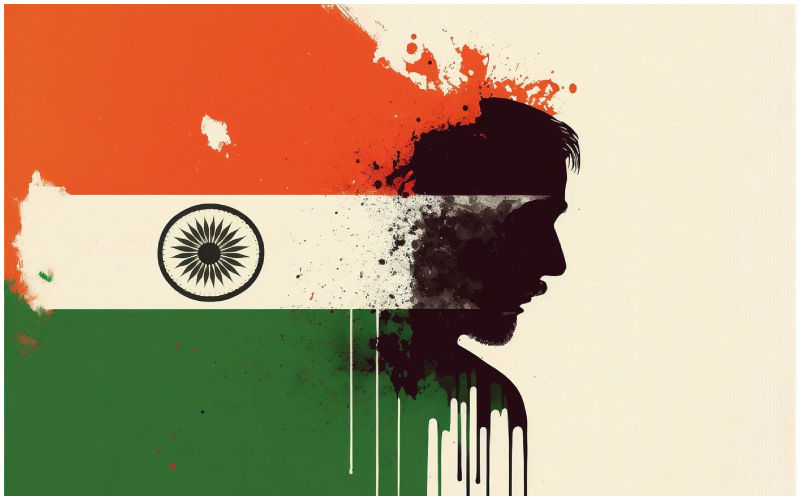 August 15 marks India's Independence Day and this year, the country will complete 77 years of freedom. The day honours the freedom struggle, sacrifices made by leaders to achieve Independence, the freedom fighters who lost their lives, and more.

This day is marked with pomp across the nation by hoisting the Indian national flag or tricolour, hosting cultural activities, making tricolour decorations, wearing tricolour clothes, watching patriotic movies, and more.
You can also mark the day by exchanging wishes and quotes with your friends, family and colleagues to invoke the feeling of patriotism in them.
To mark India's 76 years of freedom from the British Raj, here are a few wishes, images, quotes, greetings and messages to share with your loved ones on Facebook, WhatsApp and other social media platforms.
May the spirit of patriotism and love for our country lead you towards a brighter future. Happy Independence Day.
Our forefathers taught us to keep our heads high. Let us live our lives with dignity and have the will to protect the peace and essence of our nation. Happy Independence Day.
"At the stroke of the midnight hour, when the world sleeps, India will awake to life and freedom." - Jawaharlal Nehru.
"It is easy to kill individuals, but you cannot kill the ideas. Great empires crumbled, while the ideas survived." – Bhagat Singh.
May the symphony of love and passion for your nation resonate on this Independence Day. Happy Independence Day.
"If yet your blood does not rage, then it is water that flows in your veins. For what is the flush of youth, if it is not of service to the motherland." - Chandra Shekhar Azad.
My love for my nation is boundless. My love for my people is endless. All I desire for my country is happiness. Let me be the first person to wish you a special Happy Independence Day.
"A country's greatness lies in its undying ideal of love and sacrifice that inspire the mothers of the race." - Sarojini Naidu
"So long as you do not achieve social liberty, whatever freedom is provided by the law is of no avail to you." - BR Ambedkar.
Let us honour our past, celebrate the present and prepare to light up our future. Happy Independence Day!
Wishing you a joyful and proud 77th Independence Day! Let's celebrate the freedom that our heroes fought so hard for.
May the spirit of patriotism and unity fill your heart on this special day. Happy 77th Independence Day!
As we hoist the flag high, let's remember the sacrifices that led us to this day. Happy
Independence Day 2023!
Happy 77th Independence Day! Let's continue to strive for progress, peace, and prosperity for our nation.
May this Independence Day inspire us to contribute to the growth and development of our country. Happy 77th Independence Day!
Greetings on this very special Independence Day. Jai Hind!
Happy Independence Day to all fellow Indians. Jai Hind!
Today, we pay a tribute to our heritage, our freedom fighters who sacrificed their all to secure our Independence and the valour of those who serve in uniform. Happy Independence Day!
My heartiest greetings to all on the occasion of 77th Independence Day! Jai Hind!
Image Source: Instagram