Happy Nag Panchami 2023 Wishes: WhatsApp Messages, Quotes, Gifs Images, Facebook Status And More To Share With Your Loved Ones-READ BELOW
Nag Panchami is celebrated on the fifth day of the Shukla Paksha of the month of Shrawan and this year, the festival will be celebrated on August 21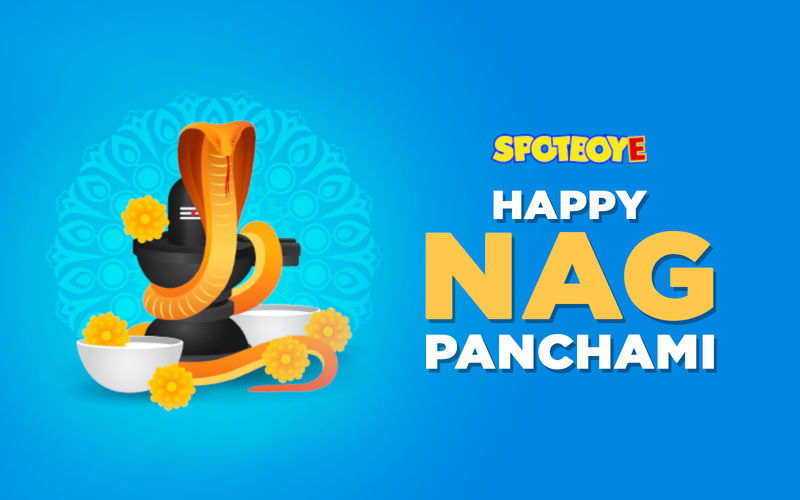 Nag Panchami is one of the most widely celebrated festivals in Hinduism. On this special day, devotees of Lord Shiva visit his temples and worship the serpent god. This year, the festival will be celebrated on August 21.

The festival is celebrated on the fifth day of the Shukla Paksha of the month of Shrawan. On this day, sweets, milk and flowers are offered to serpent gods. Some people make their own clay idols of snakes to worship them and it is also recommended to keep fast on this auspicious day as it is considered a protection against snakebites.
On this auspicious occasion of Nag Panchami, many people congratulate their loved ones through social media. Here are a few messages and quotes to send your loved ones on an auspicious day.
Nag Panchami Wishes in Hindi
1. हे भगवान शिव, अपनों की भक्ति को स्वीकार करें
अपनी शरण में लेकर कृपा अपार करें !
नाग पंचमी की हार्दिक शुभकामनाएं !
2. दूध और लावा चढ़ाकर पूजा कर लो आज
नाग देवता की कृपा से बनते है बिगड़े काज !
हैप्पी नागपंचमी 2023 !
3. सावन के महीने में नाग पंचमी का त्यौहार हैं
भगवान शिव के गले में सांपों का हार हैं
जो पिलाए दूध सच्चे दिल से सापों को
उसका बेड़ा पार हैं !
4. देवों के देव महादेव का है आभूषण
श्री विष्णु भगवान का है शेषनाग सिंहासन !
नाग पंचमी की शुभकामनाएं !
5. गले में शिव शम्भू के विराजे नाग
अपने फन पर रखे हैं पृथ्वी को
ऐसे हैं शक्तिशाली देवता हमारे नाग
इनके चरणों में हमारा कोटी-कोटी प्रणाम !
हैप्पी नागपंचमी 2023 !
Nag Panchami Wishes in English
This Nag Panchami, may the serpent gods look after you and shower you with their choicest blessings.
Happy Nag Panchami. This year, all the darkness will leave and light will prevail.
Refrain from cutting trees or digging the soil to not anger the serpent gods on this day. May you have a great day.
To the greatness of Lord Shiva and his mighty powers! Let's celebrate Nag Panchami and pray to the lord.
Happy Nag Panchami to you and your dear ones. Let the gods take care of every obstacle and guide you to success.
The serpent gods are protecting us from above and showering us with their blessings. Happy Nag Panchami.
Happy Nag Panchami to you and your family! May you have a great year ahead.
With sweets, flowers, blessings and love, I would like to take this opportunity to wish you a Happy Nag Panchami.
Image Source: Instagram