Happy Navratri Wishes, Quotes, Gifs, Whatsapp Messages and Status To Share On Ghatasthapana 2020
The embodiment of female power, Goddess Durga blesses us with her joyful arrival every year. Thus, here are some quotes and messages that would fill the day of your loved ones with happiness, tomorrow on the day of Ghatasthapana.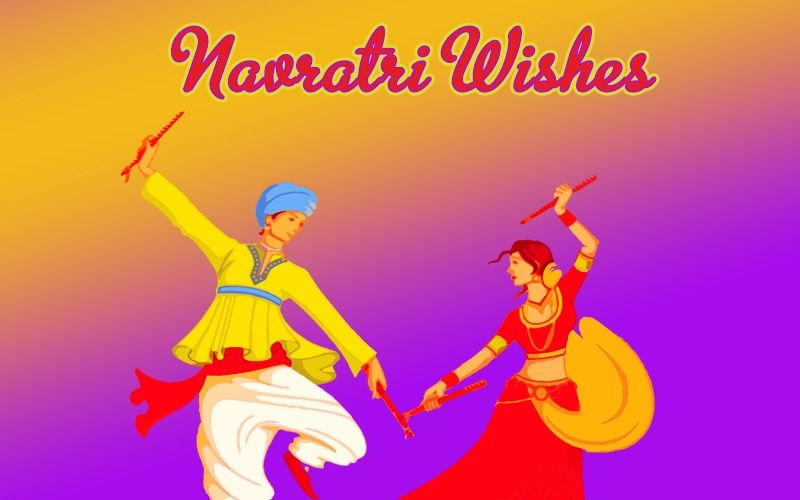 Every year during the autumn season in the months of October or November, we celebrate Navratri. The Shardiya Navratri depicts the worship of the nine forms of Goddess Durga. Starting with the Kalash Sthapana on the first day devotees fast for nine days. Each form of Goddess Durga symbolizes her various divine powers. Each day people worship one avatar of Goddess Durga starting with the Goddess Shailputri, then Bhrahmacharini, Chandraghanta, Kushmanda, Skandamata, Katyayani, Kalaratri, Mahagauri, and the ninth and the last avatar Goddess Siddhidatri.
As the embodiment of female power, we worship Goddess Durga on her victory against the demon Mahisha Sur.
She has shown the different forms a female can take when the situation turns against her, to protect herself and her family. Thus, with respect and admiration, people celebrate this joyful festival by creating a positive environment.
Talking about Navratri, this year's Navratri is just some hours ahead. People are getting ready to celebrate their festival in a safe and cautious manner in this COVID-19 situation.
Thus to make the day of your loved ones delighted. Here are some wishes, quotes, Whatsapp messages, and statuses to share on this Ghatasthapana 2020.
Wishes:
May This Navratri Durga Maa Bless You And Your Family With Good Health, Happiness, And Prosperity.
We Wish You A Happy Navratri! May Goddess Durga Destroy All The Worries And Bad And Bless You And Your Family With Joy, Prosperity, And Peace.
Quotes:
May The Blessings Of Goddess Durga Illuminate Everyone's Life With Good Health, Success, Prosperity, And Peace!
JAY MAATA DI!
Goddess Durga Exists Eternally In The Hearts Of Her Worshipers. There's Nothing To Worry About She Is Always Watching Over Her Loved Ones.
Her Arrival Brings Joy And Prosperity.
She Is The Definition Of A Strong Woman.
She Exists In Various Forms, As Mother, Daughter, Sister, Wife.
Respect And Care For The Goddess In Your Life And Maa Durga Will Surely Fill Your Life With Happiness.
JAI MAATA DI!
Gifs: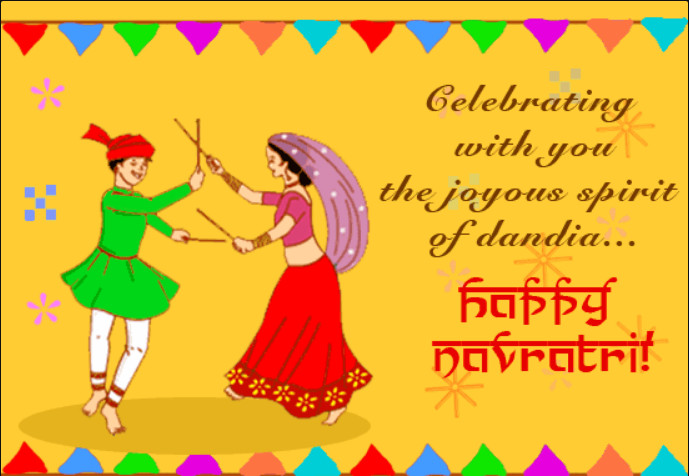 Let Us Celebrate Our Beloved Maata's Arrival In A Safe And Happy Way During This Pandemic, Avoiding The Gathering Of People. We Wish You And Your Family A Happy And Prosperous Navratri!
May The Arrival Of Goddess Durga Bring You A Life Full Of Happiness And Joy Filled With Brightness Of Good Hopes As The Bright And Shiny Sun.
Status:
May Goddess Durga Help Us To Defeat This Demonic Pandemic And Restore Health And Peace To Everyone In This World. As She Defeated The Demon Mahishasur And Saved Everyone.
May Goddess Durga Bring Peace, Prosperity, And Joy To Everyone's Life With Her Arrival On This Auspicious Day.
To celebrate the occasion of Navratri 2020, India's favourite Hindi music channel 9XM and vibrant music label SpotlampE bring you the first original song of the much-awaited 9XM Indiefest with SpotlampE. Jab Jab Navratre Aave song, crooned by the award-winning singer Shreya Ghoshal, will set your festive mood right. Jab Jab Navratre Aave is one of the 5 original songs which will be sung by top Bollywood singers like Babul Supriyo, Amit Mishra, Ankit Tiwari and Bhoomi Trivedi. Check it out!
Image source: SpotboyE Team