Happy Valentine's Day 2023 Memes: Check Out These Hilarious Posts That Will Make You Laugh Till You Cry-SEE POSTS
'ValentinesDay' has been trending on Twitter and the special day sparked memefest on the microblogging platform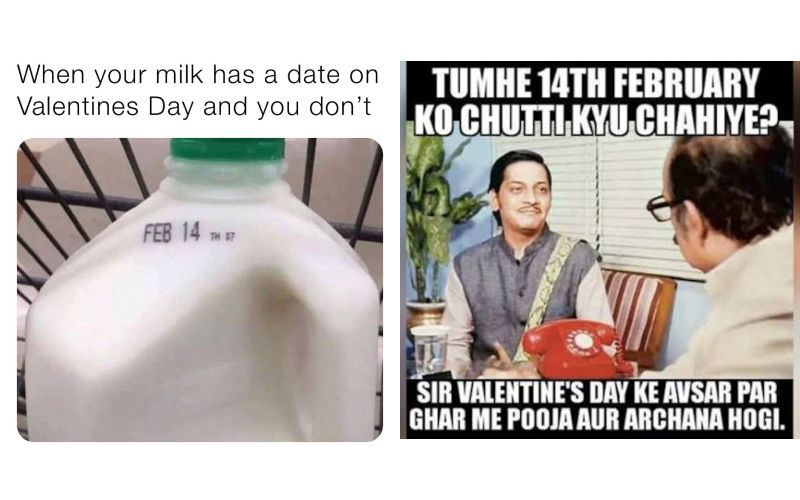 Valentine's day is finally here and it's the day when single people feel more miserable than any day of Valentine's week. While many couples don't celebrate V-day at all but for many lovers, it's such a huge deal that they have to get flowers, chocolates and other gifts for their special significant other along with planning an amazing date.

Many are taking efforts for each other to make the day special for and celebrate their love. But jealous and cynical haters are still gonna this romantic day, no matter which year it is.
While not many feel sad and lonely on V-day, a lot of them just don't care about it and some are just here to be single forever in life and they continue to share memes with their fellow single friends who can relate.
On February 14 morning, #ValentinesDay was already trending on Twitter and the special day sparked memefest on the microblogging platform, which is filled with memes and jokes.
While you try to survive the day of love in 2023, here's a list of all the hilarious and relatable Valentine's Day memes that you might like sharing.
Valentine's day is a holiday that is celebrated on February 14th each year as a way to express love and affection to romantic partners, friends, and family members. The celebration is believed to have originated from the ancient Roman festivals, but over time it has become associated with romantic love and the exchange of gifts such as flowers, chocolates, and cards.

Every year, many people celebrate Valentine's Day as an opportunity to show appreciation for their loved ones and strengthen their relationships.
Originally, Valentine's day is a pagan festival called Lupercalia, which celebrated fertility and was held on February 15.
Valentine's Day was originally a pagan festival called Lupercalia, which celebrated fertility and was held on February 15. Another fun fact about this day is that in the Middle Ages, people believed that the first unmarried person of the opposite sex they met on Valentine's Day would become their spouse.
image Source: Instagram