HEARTBREAKING! Cristiano Ronaldo's Newborn Baby Boy Dies; Footballer Announces SAD News In Heart-wrenching Post
Cristiano Ronaldo, in his latest Instagram post, said "our baby boy has passed away," while confirming the birth of his baby girl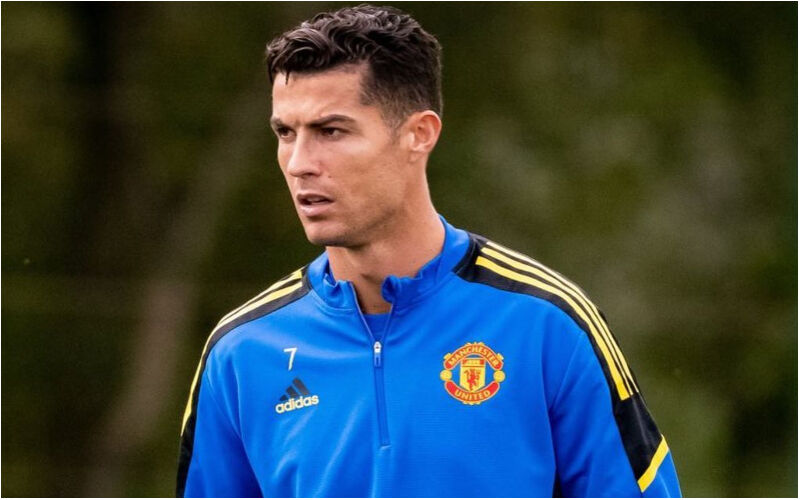 All's not well for Manchester United forward Christiano Ronaldo who is reeling from a recent unfortunate event. In a rather shocking and heartbreaking incident, the star player has announced that one of his newborn twins has died.

Ronaldo and his partner, Georgina Rodriguez, said they were expecting twins when they first announced the pregnancy at the end of October 2021.
In a poignant post on Instagram, the 37-year-old said "our baby boy has passed away," while confirming the birth of his baby girl. "It is the greatest pain that any parents can feel," Ronaldo said in the post.
The heartbreaking post on Instagram garnered millions of consolation messages and well-wishes in the comment section.
Ronaldo's post read, "It is with our deepest sadness we have to announce that our baby boy has passed away. It is the greatest pain that any parents can feel." Talking about what keeps them going he added, "Only the birth of our baby girl gives us the strength to live this moment with some hope and happiness."
He then proceeded to give due credit and said, "We would like to thank the doctors and nurses for all their expert care and support." Finally, he concluded, "We are all devastated at this loss and we kindly ask for privacy at this very difficult time. Our baby boy, you are our angel. We will always love you."
Amid the heartbreaking news, Ronaldo's sister Katia Aveiro released an emotional letter. She wrote, "our little angel is already on daddy's lap" referring to their father, Denis, who passed away in 2005 after battling alcoholism.
Ronaldo, who is from Portugal, is the father of four other children. These include one girl, 3-year-old Alana, with her current partner Georgina born in November 2017. Ronaldo has another pair of twins — Eva and Mateo — welcomed via a surrogate in June 2017, and an 11-year-old son, Cristiano Jr., with a former partner whose identity has not been released publicly.
Meanwhile, Manchester United, the club currently Ronaldo is playing for, tagged him in a tweet that read: "Your pain is our pain." "Sending love and strength to you and the family at this time," the tweet added. Fellow Manchester player Marcus Rashford offered support. "Thoughts are with you and Georgina brother," he tweeted. "I'm so sorry"
Image Source: Instagram