Holi 2023: Festival Sparks MemeFest And Netizens Show off Their Creativity With Twitter Posts To Spread LOLs-SEE BELOW
Holi will be observed this year in 2023 on March 8, 2023 and we have clubbed a series of funny Holi memes for you to share with your loved ones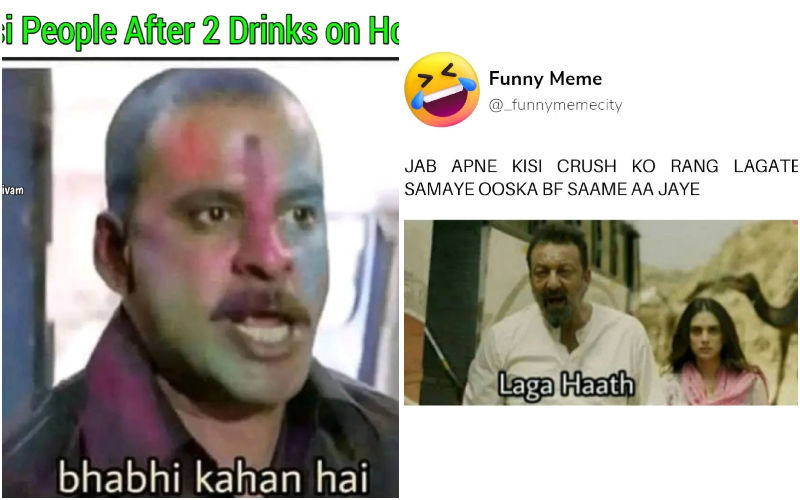 Holi, the much-awaited festival of colours is finally here, and people across India are preparing for the Holika bonfire. Meanwhile, kids are arming themselves with dry colours, coloured solutions and water guns (pichkaris), water balloons filled with coloured water and other creative means to colour their targets. It is certainly one of the most joyous times of the year.

While some might have to miss out on the celebrations with their friends, and relatives; make sure you are geared up with the right wishes for them.
If you're anxious about seeing family or overworked with ritual preparations, Gulal purchases, and presents, there's always time to stand back and laugh at the situation as a whole. Whether you are looking for Holi quips, Holi puns, or Holi wishes and greetings, there's also a Holi meme for every situation and we have compiled a few of them for you.
To celebrate the day in the best way possible, it is important that you include your loved ones and makes your Holi even more special and we are here for the funny Holi messages and memes that you can share with your near and dear ones to make the day even happier.
Check out the memes below:
If you wish to get in the Holi spirit, you should indulge yourself in some delectable treats like Thandai, a special milk-based drink prepared on this auspicious occasion, and Gujiya, a traditional sweet.
Holi will be observed this year in 2023 on March 8, 2023. However, there was confusion about the dates and 'Kab Hai Holi' funny memes went viral on Twitter as netizens remain confused over Holi 2023 dates to be March 7 or 8.
Image Source: Intagram