HOTNESS ALERT! Pornstar Maitland Ward Seduces Fans With Her STEAMY Christmas Shots, Strips Down To A Teeny Pink Bikini-PICS INSIDE
Maitland grabbed eyeballs as she looked stunning in a teeny pink bikini posing on the beach.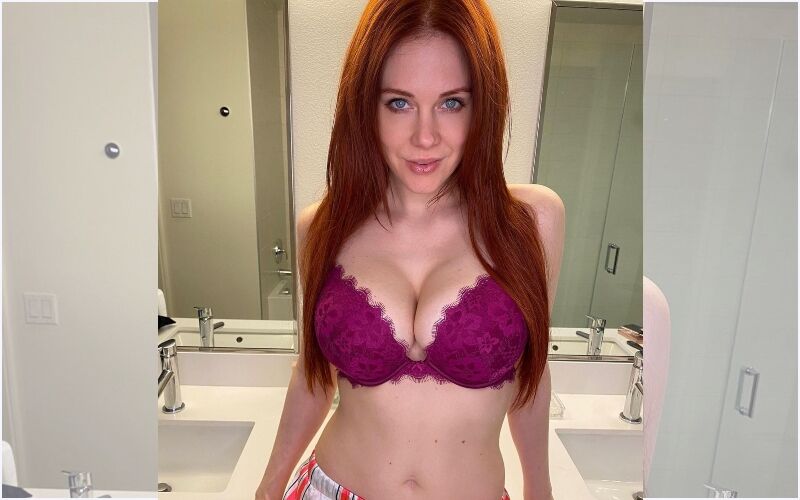 Disney actress turned porn star Maitland Ward stripped down for her annual Christmas shots at the beach. Ahead of the festive season, the adult film actress looked stunning in a teeny pink bikini as she posed on the beach.

Well, Maitland grabbed eyeballs in no time and fans seem to be enthralled by her steamy and seductive photos.
The 44-year-old paired her revealing swimwear with a red and white fluffy Santa hat to keep it festive. She also wore dewy makeup with winged eyeliner and glossy lips. Maitland's flame-coloured locks, which blew in the breeze, were left down and natural.
Fans were enthralled by the star's incredibly seductive photos. Maitland Ward is soaring temperature in the UK with her sultry annual Christmas photos, and fans cannot stop admiring them.
According to the comments, fans adored the raunchy holiday photos. "You are so beautiful," one exclaimed, while the second said, "Sexy as always." Another exclaimed, "Wow! Looking so good!"
Maitland Ward recently went from G-rated to X-rated and has some sexy secrets to share in her forthcoming memoir, "Rated X: How Porn Liberated Me from Hollywood".
"I'm so excited about my book cover reveal and sharing my memoir with the world," the sexy redhead, 44, told The New York Post from her Los Angeles home. "I can't wait for everyone to read my fun and juicy stories in my career."
In May, Ward first announced her debut book, which is available for pre-order now and published by Simon & Schuster's Atria books division.
Image Source: Instagram/maitlandward