INSIDE Khloé Kardashian's Elegant State-of-the-art Pantry, From Trademark Cookie Jars To Illuminated Shelves, See It All!
Khloé Kardashian gave a glimpse into her pantry which is nothing short of a dream storage room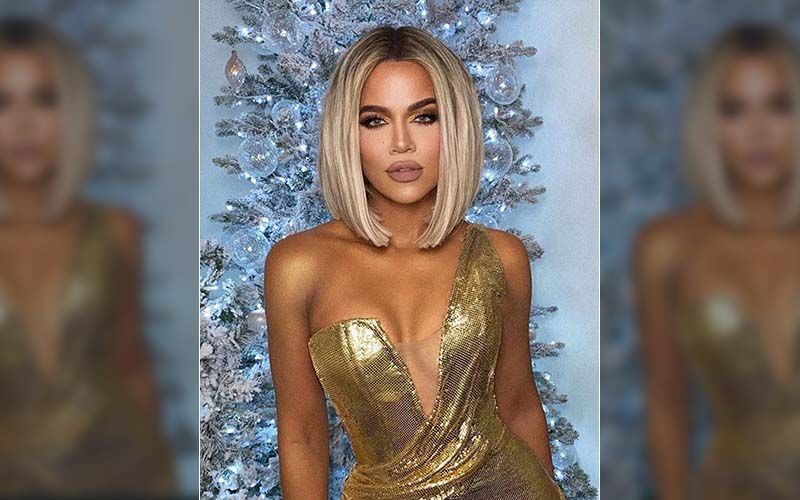 Apart from their strong social media presence Kardashians' are also known for their luxurious lifestyle. The reality show stars are often seen raising curiosity amongst their fans as the background in their pictures strongly hint at the elegant spaces they live in. While Kim Kardashian was recently seen giving a sprawling designer home, Khloé Kardashian has now given her fans a peek into her state-of-the-art pantry.

The 37-year-old star is an avid organizer and she has now shared the aesthetic images via sister Kourtney's Pooch platform, showing off her keen eye for coordination and categorisation.
The walk-in styled, vastly curated pantry provides a place to store her trademark cookie jars, it was also hosted spinning trays, illuminated shelves, floral crockery and neatly labelled boxes.
The KUWTK alum also owns an impressive jar collection where she shelved her iconic cookie ware, dried fruits, grains, and nuts. She also ensured to add labels on the containers in the same simple and white font.
For the unversed, Khloé is known to live right beside mother Kris Jenner in a $37 million mansion, California, who also recently gave her fans a glimpse inside her home as she revealed an extraordinary and highly valuable crockery collection stored within its very own dish room.
The enormous collection is immaculately stored on polished white floor-to-ceiling shelves, which features 10 dinner sets in total, with highlights including a $600 Hermès cup and saucer set and a costly $650 teapot from Italian fashion house Gucci's Herbarium range, reported Meaww.