Internet Sensation Ranu Mondal Croons 'Manike Mage Hithe' In Viral Video-Seen It Yet?
What do you think about Ranu Mondal's version of 'Manike Mage Hithe'?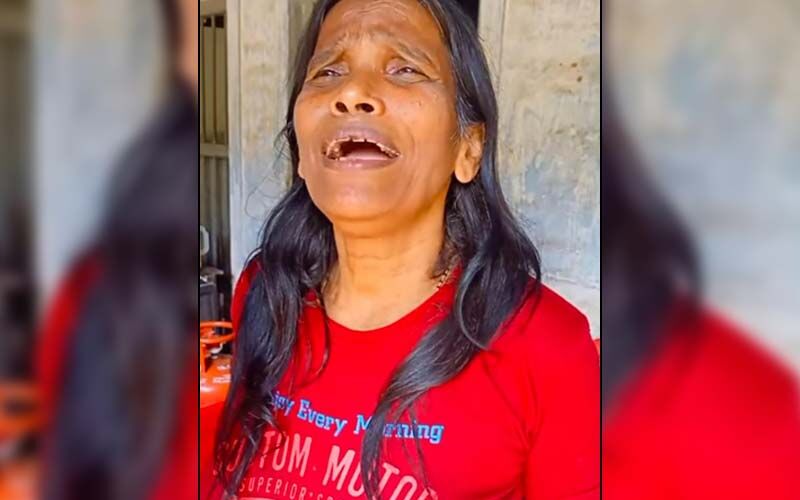 Sri Lankan singers Yohani and Satheesshan have taken the internet by storm, courtesy their hit song 'Manike Mage Hithe'. The craze for the song is unstoppable. 'Manike Mage Hithe' has made it into everyone's playlist and many have also created Instagram reels featuring the song. Celebrities including Shilpa Shetty, Tiger Shroff and Madhuri Dixit also have used the song in their videos.
Ranu Mondal, who grabbed attention after her rendition of Lata Mangeshkar's 'Ek Pyaar Ka Nagma Hai' went viral, also recently covered the song. A YouTuber named Rondhon Porichoy shared a video wherein she is singing the viral song. Dressed in a red tee and pants, she was all smiles while singing.
It was two years ago that Ranu became an overnight internet sensation after a video of her singing Ek Pyaar Ka Nagma at the Ranaghat Railway station in West Bengal went crazy viral on social media. Impressed with her voice, Himesh Reshammiya also offered her a song in his movie. He recorded a song 'Teri Meri Kahaani' with her for his movie 'Happy Hardy and Heer.'
Image Source:YouTube/RondhonPorichoy/8DSOUNDS/Instagram/RanuMondal