Irfan Pathan Faces Brutal Backlash For Allegedly Hiding Wife Safa's Face; Irked Netizen Says, 'Shaadi Se Pehle Model Thi Ab Dekho'
Irfan Pathan and Safa Baig made an appearance at Sania Mirza's event which was attended by some of the high-profile personalities from the glamour and cricket world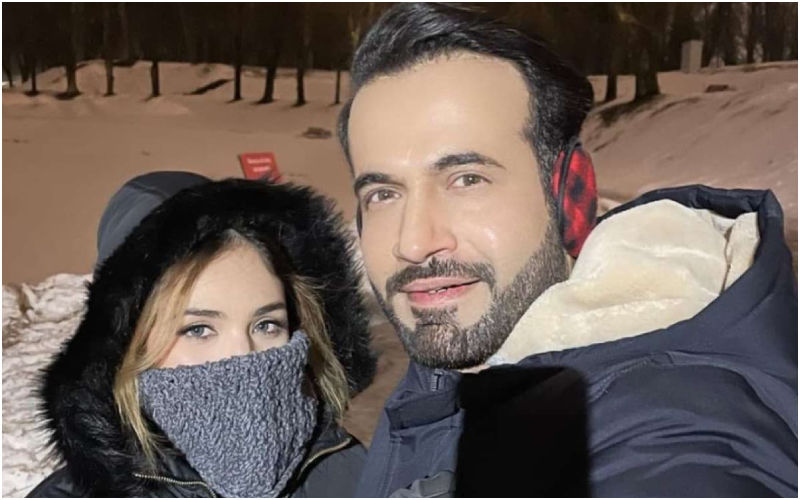 Apparently, covering the face can also invite flak and this time it was Irfan Pathan who faced intense backlash for hiding his wife, Safa Baig's face at the event which was attended by some of the high-profile personalities from the glamour and cricket world.

For the event, Irfan arrived along with his wife Safa Baig and their two sons. Safa looked gorgeous in a full-sleeved floor-length attire and covered her head and face with a dupatta and mask. However, her covered look did not please the netizens and he ended up facing flak. While one social media user wrote, "Wife ka face to dikhao", another commented, "Ye kaise log hai yar wife ko Aise rkhre Jaise pta ni koi utha le jayrga face takk ni dikhare."
For the unaware, Irfan Pathan and Safa Baig tied the knot with Jeddah-based model, Safa Baig on February 4, 2016. The duo had happened to cross paths at a social gathering, and despite the fact that Safa is ten years younger than Irfan, they had fallen in love with each other.
Shortly after two years of dating, the couple got married in Mecca.
This isn't the first time Irfan has faced backlash for hiding wife's face. Previously, Irfan's son Imran had posted a family picture on his Instagram handle and it became a hot topic amongst netizens who criticized him for blurring his wife's picture. Later, Irfan posted the same picture on his Twitter with the caption: "My queen posts this picture from my son's account. We are getting lot of hate. Let me post this here as well. She blurred this pic by her choice. And Yes, I'm her mate not her master. #herlifeherchoice."
Safa reacted to the trolls and defended her husband in an interview with The Times Of India and stated "I had created an Instagram account for Imran and I post stuff there, so that he can look back at some lovely memories once he grows up. I handle this account and for this particular photograph, I had blurred my face out of choice. It was completely my decision and Irfan had absolutely nothing to do with it. I never thought that posting a harmless family photograph would create a needless controversy like this. I am a very private person and I never like to be the centre of attraction. Even when Irfan gets papped, I immediately move away."
Image Source: Instagram