Irish Singer Sinéad O'Connor DIES At 56! Musician's Death Was Not Suspicious, Says Police-REPORTS
Notably, no medical cause has been given in relation O'Connor's death, London's Inner South Coroner's Court announced on Thursday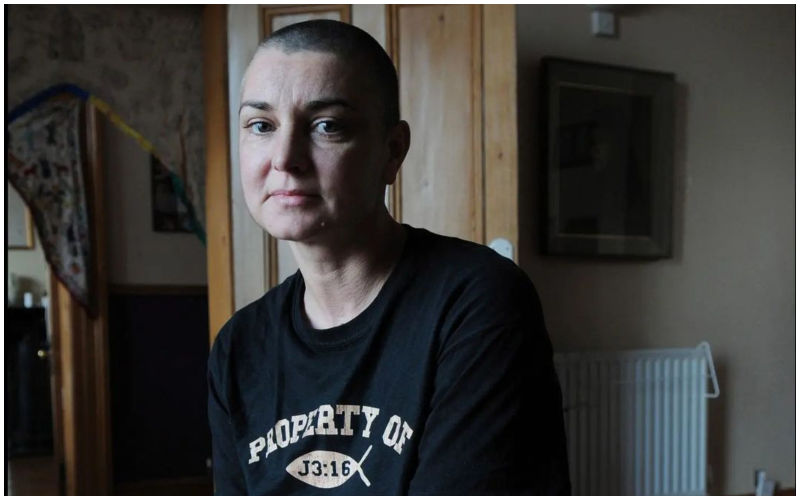 Irish singer Sinéad O'Connor died on Wednesday at the age of 56, after being found 'unresponsive' in a 'residential address' in the Lambeth area of London. Her neighbours spoke about their interactions with the musician following her death. As per the latest reports, the death of Irish singer Sinéad O'Connor is not being treated as suspicious, police say, after she was found unresponsive at a home in London.

Amid the shocking news, tributes have been flooding in for the 56-year-old, who found global fame with her version of the ballad Nothing Compares 2 U.
"Police were called at 11:18hrs on Wednesday, 26 July to reports of an unresponsive woman at a residential address in the SE24 area. Officers attended. A 56-year-old woman was pronounced dead at the scene. Next of kin have been notified. The death is not being treated as suspicious," read a statement from the Metropolitan Police.
Notably, no medical cause has been given in relation O'Connor's death, London's Inner South Coroner's Court announced on Thursday.
Meanwhile, O'Connor's death was also confirmed by her family in a statement which was provided to BBC News on Wednesday 26 July.
According to The Times, O'Connor moved into a new penthouse in south London earlier this month, where she told her neighbours she had moved back to the capital city to feel less lonely.
The publication quoted Pushpakumara Moragamana, 57, who lived opposite. He recalled O'Connor smoking outside the building and discussing religion, mental health, and the death of her son Shane. aged 17, last year
Moreover, O'Connor's neighbours had no idea of her fame. Mr Moragamana said they spoke regularly and remembered an emotional conversation in which the "Nothing Compares 2 U" star said she felt "devastated and depressed" over the loss of her son.
"The death of Sinéad O'Connor in Lambeth was notified to the Coroner on Wednesday 26th July 2023. No medical cause of death was given," the coroner's court said. "The Coroner therefore directed an autopsy [needs] to be conducted. The results of this may not [be] available for several weeks."
Nevertheless, soon after the results of the autopsy are known, the coroner's court will decide if an inquest is needed. News of O'Connor's death broke on Wednesday and was confirmed in a statement from her family, who said they were "devastated."
Figures from the world of music and beyond have been mourning the loss.
"What Ireland has lost at such a relatively young age is one of our greatest and most gifted composers, songwriters and performers of recent decades, one who had a unique talent and extraordinary connection with her audience, all of whom held such love and warmth for her," Irish president Michael D. Higgins said in a statement sent to CNN.
"May her spirit find the peace she sought in so many different ways," his statement concluded.
Image Source: Instagram