Jennifer Aniston Shares Hilariously Cute Video Of Her Dogs 'Smothering' Her During A Workout Session At Home - WATCH
Jennifer Aniston in the latest video can be seen trying to stretch and lift weights as the dogs take over her yoga mat.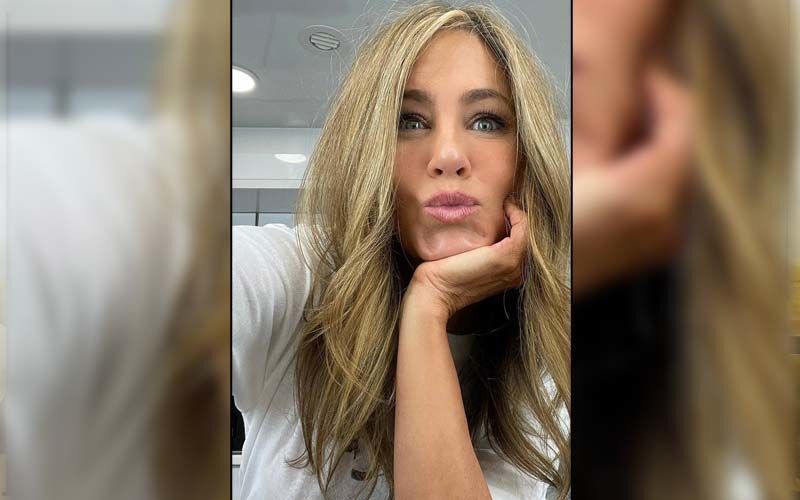 At times, dogs can be really adorable even with their adorable shenanigans. Despite their mischiefs, we definitely can't stop loving them. Hollywood A-lister Jennifer Aniston seems to be caught in a similar dilemma.

The actress shared a hilariously cute video to her Instagram stories on Wednesday, where she was trying to do a workout and her dogs, Clyde and Lord Chesterfield, tried to get in on the action.
In the latest video, Jennifer can be seen trying to stretch and lift weights as the dogs take over her yoga mat and get in the way of her moves.

The clip featured a chipmunk voice that originated with TikToker Lorena Pages and hilariously talked about being "smothered."
In one shot, the sweet pups play tug-of-war as Jennifer attempts to do bicycle crunches while in another, Lord Chesterfield is intrigued by Jen's kettle ball movements. The dog mom eventually gives up and playfully collapses onto her dog and sets down her weight.
Clearly, Aniston is in great shape and considering her workout regime, she plans to stay the same. The 52-year-old actress was recently seen sizzling in a bright purple strapless bikini top while sporting light red coloured bottoms. She completed her beachwear with a stylish sunhat and sunglasses.
As per the recent HollywoodLife report, Jen is keeping up the workouts as she takes on a new movie, the Netflix sequel Murder Mystery 2 with co-star Adam Sandler who starred alongside her in the original Murder Mystery film.
Image Source:Instagram/JenniferAniston