Jennifer Lopez and Ben Affleck Might Plan Big-fat-wedding Anytime Soon After The Couple's Surprise Engagement Ceremony
Jennifer Lopez and Ben Affleck have rekindled their love, however, the couple is in no hurry to get married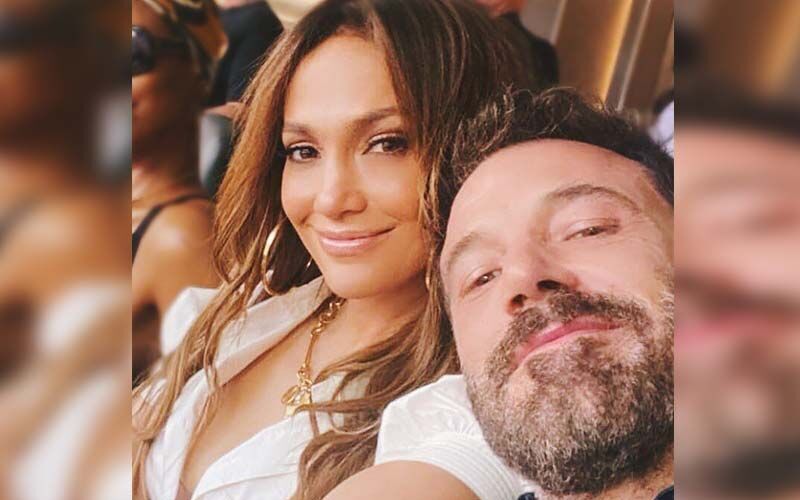 Jennifer Lopez and Ben Affleck surprised the world as they got engaged for the second time after 20-years. They were earlier engaged in 2002 and were set to get married following her.

However, owing to differences, the couple parted ways. In 2004 they called off their engagement and left many Bennifer fans heartbroken. She then married Marc Anthony while Ben Affleck married Jennifer Garner.
In a rather interesting turn of events, Jennifer and Ben rekindled their love and are now engaged. This ultimately means Bennifer fans can finally expect a big fat wedding!
Sadly, Jennifer Lopez and Ben Affleck are yet to confirm about the wedding. A recent PEOPLE report quoted a source stating that Jennifer is absolutely in love with her green engagement ring, however, there is no rush for them to get married. It further added that they are 'not talking about a wedding' as yet.
The source also shared that "It's very cute to see how excited she is. Ben makes her incredibly happy."
Fans learnt of Jennifer and Ben's engagement via newsletter that Jennifer Lopez shared.
She had shared a video on her Instagram revealing that there is a piece of exciting news that she wants to share with all. The news was that she is now engaged to Ben Affleck. She also shared that green is her lucky colour. The actress mentioned that she is always wearing green whenever anything good has to happen.
For the uninitiated, Jennifer and Ben were engaged in 2002 but split up in 2004. They co-starred in the films Jersey Girl and Gigli together. They postponed their 2003 wedding days before they were set to walk down the aisle, and then officially split by January 2004.
Image Source: Instagram