Jennifer Lopez Flaunts Her Huge $5M Engagement Ring From Ben Affleck As She Sucks On Green Lollipop-WATCH
Jennifer Lopez was seen playing Coi Leray and Nicki Minaj's bumpin' 'Blick Blick' in the latest lollipop video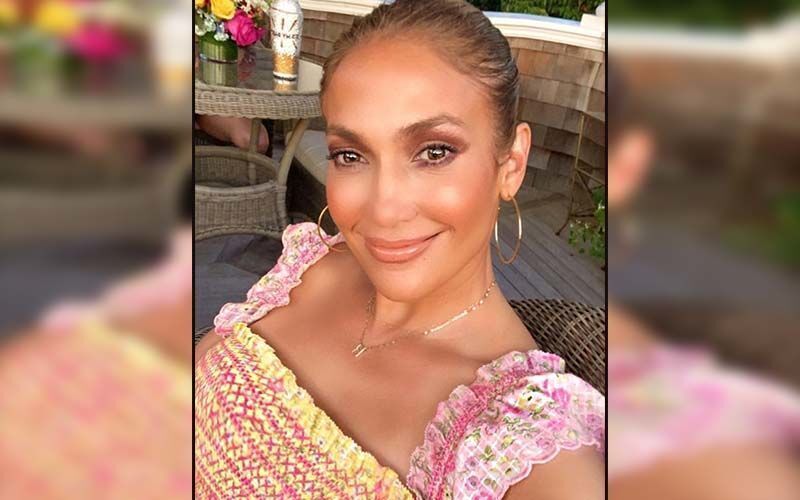 Jennifer Lopez seems to have developed a liking towards green colour.

The 52-year-old actress recently filmed herself sucking on a jade colored lollipop while going for a car ride in an Instagram post shared on Saturday, April 23.
Her rare green diamond engagement ring from Ben Affleck, 49, was on full display as she smiled and laughed, clearly wanting to show off the jewel, worth over $5 million. "Green lollipop kisses," the Bronx native wrote in her caption along with a green heart.
In the clip, Lopez was seen playing Coi Leray and Nicki Minaj's bumpin' 'Blick Blick', clearly hinting at JLo's mood. "Push it, push it, click, , click/Yeah, pop up on the opp and watch it blick, blick (watch it)," Coi Leray raps over the beat.
Like everytime, the JLo Beauty founder's glam was on point with that perfect glow and her signature nude glossy lip.
Interestingly, 'green' is know to be Jennifer's favourtie color, "I always say the color green is my lucky color. Maybe you can remember a certain green dress," she wrote on her OnTheJLo newsletter, referencing her iconic 2000s Versace look.
"I've realized there are many moments in my life where amazing things happened when I was wearing green. It may be a coincidence, maybe not. But as I took a better look, I realized there are no coincidences."
To note, the recently shared lollipop video appeared to be filmed on April 5, as Jennifer was curiously wearing the same Zimmerman Juliette Tiered Silk Crepe Dress and Bottega Venata yellow bag from an outing with daughter Emme Muniz, 14, on the same day.
Notably, the outing sparked engagement speculation as eagle-eyed fans noticed a new piece of jewelry on that finger — which she later confirmed just days later!
Image Source: Instagram