Jerry Springer Passes Away At 79: Popular TV Personality And Host Of A Raucous Talk Show Dies Of 'Brief Illness'-REPORTS
A family spokesperson said that Jerry Springer died Thursday morning, peacefully at his home in the Chicago area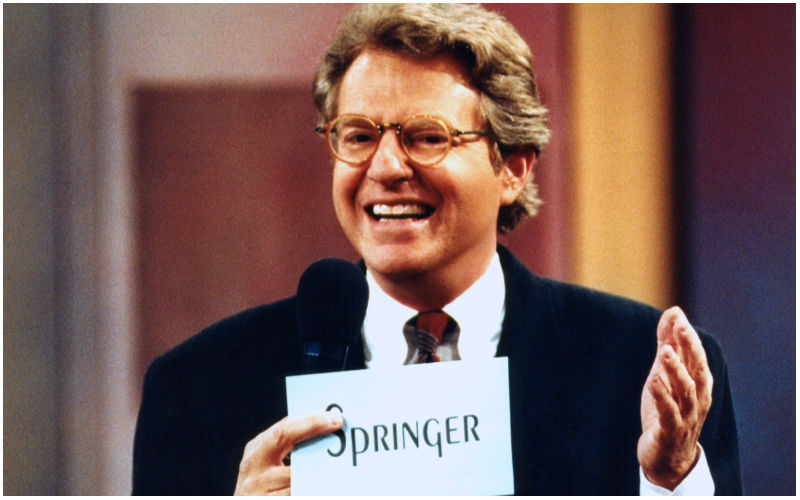 Jerry Springer, one of the most influential and controversial personalities in television history, passed away at 79, reported TMZ. He hosted the smash hit syndicated talk show 'The Jerry Springer Show' for 27 years and there wasn't a single episode that bored the audience. The show was known for its outrageous guests who usually got into crazy fights as the audience cheered, "Jerry, Jerry, Jerry, Jerry!"

A spokesperson for the family shared that Jerry was battling a 'brief illness'. A TMZ report quoted a source saying Jerry was diagnosed with pancreatic cancer a few months ago, and this week his health condition took a turn for the worst.
The spokesperson said that Jerry Springer died Thursday morning, peacefully at his home in the Chicago area.
Before making it big in television, Jerry was a politician who ran a failed campaign for U.S. Congress in 1970, got elected to Cincinnati's City Council in 1971. He became the city's mayor in 1977, and served one term.
However, it was 'The Jerry Springer Show' that made him a worldwide sensation. The show debuted in 1991 and not many remember this, but initially, Jerry's show focused on political issues. However, it eventually became the exact opposite, a ratings smash.
Interestingly, The Jerry Springer Show was quite popular in the '90s, and it even topped Oprah Winfrey's show in several cities. Unfortunately, 'Springer' finally went off the air in 2018.
He made one more run on TV, with his courtroom show, "Judge Jerry," which ran for 3 seasons.
Image Source: Instagram