Joe Jonas Admits He Was JEALOUS Of Brother Nick Jonas For Judging The Voice: 'I Cried My Eyes Out'
Joe Jonas has decided to not shy away from revealing that he felt jealous after he found out his younger brother Nick Jonas was going to be a judge on The Voice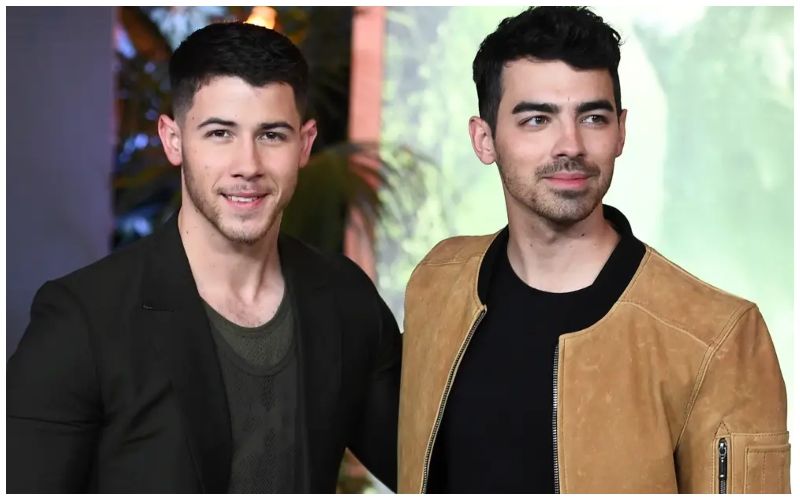 Jonas Brothers were once amongst the most followed band, however, things went downhill for the trio. While they were disbanded for a brief period in 2013, they later regrouped in 2019.

Now, Joe Jonas has decided to not shy away from revealing that he felt jealous after he found out his younger brother Nick Jonas was going to be a judge on The Voice. He also revealed that he was 'so jealous' that he could not stop himself from crying.
Joe Jonas served as one of the judges for Australia's The Voice for one season in 2018. Nick Jonas was one of the judges in Season 18 for his first season as a new coach. He also returned to the show for Season 20.
As per a report by Daily mail, Joe revealed his initial reaction during a conversation with hosts Dax Shepard and Kristen Bell for the new episode of The Armchair Expert with Dax Shepard podcast.
The singer revealed how he reacted when he first found out about Nick being the judge. Joe recalled that he was watching Fleetwood Mac play Landslide at Madison Square Garden sometime around March 2019.
He said, "It was at the most picturesque setting — it was at the Fleetwood Mac show at [Madison Square Garden] — and as they're playing 'Landslide,' I found out that he was going to be a judge on The Voice, and I was so jealous I cried my eyes out. I'm super happy for him, but I'm also bummed because I want that f--king gig!"
Joe also admitted that even though he felt jealous, he thought Nick did really well with the show. "I just enjoyed the job, so I was like, 'what the f–k?' But [Nick] crushed it and, you know, it was great." he concluded.
In the podcast, Joe also revealed that both he and Nick had auditioned for director Jon M. Chu's film adaptation of the hit Broadway musical Wicked.
Sadly, neither of them were selected for the part, and a few months ago, Joe had also opened up to reveal the fact that he had auditioned to play Peter Parker in the 2012 movie, The Amazing Spider-Man.
The role was ultimately played by actor Andrew Garfield.
Image Source: Instagram