John Cena FINALLY Reveals His Favourite BTS Member And Shares Special Message, Says 'ARMY Is Unbelievable'
John Cena at his recent appearance on The Ellen DeGeneres Show got candid about his favourite BTS star.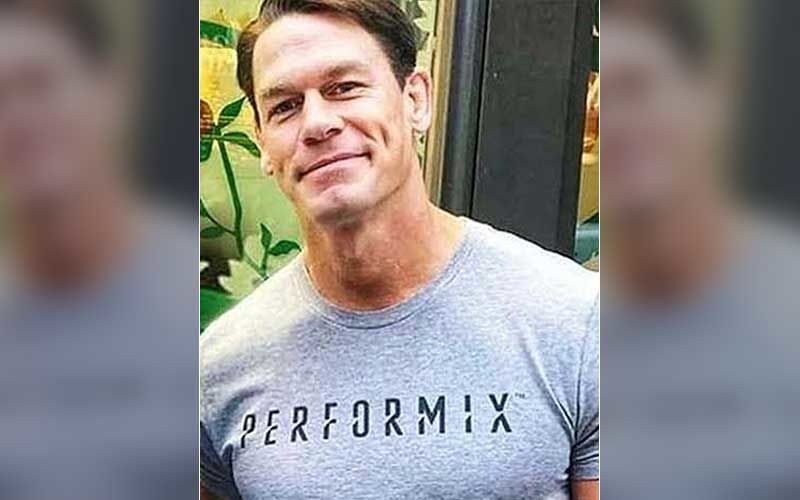 John Cena needs no introduction. The WWE star and internet sensation made an appearance on The Ellen DeGeneres Show, where he got candid about his favourite BTS star.

The actor's recent appearance comes as he is all set to engage in some high octane action in his solo outing as the Peacemaker in the upcoming HBO Max series of the same name.
Well, Cena had a fun time at the show, and he was also seen taking part in the Random Question segment of the show. During the same, the Peacemaker actor was quizzed about his favourite BTS member with the star replying: "RM and J-Hope because they're like the lyricist guys, not only do I love their fanbase I think the BTS ARMY is unbelievable, I love their message… but they're also like MCs."
Well, this left the fan clubs in a tizzy and they can't stop expressing their excitement around the same. Cena also added, "They're taking a break right now, I wish them happy rest and [I] hope everything's going well for them."
For the unversed, the WWE wrestler and actor has time and again extended his support to the seven-member K-pop group.
In another segment, the WWE star also shared that his first celeb crush was Blossom.
When asked about a life-changing moment, Cena remembered a Christmas gift he received when he was 12 — a weight bench, which then led to his incredible wrestling career. He also noted that while he was "picked on for being different," he chose "Instead of changing to conform, I turned my volume up. I wanted to be more me. Working out helped give the illusion that I could defend myself."
Image Source: Instagram