Julia Fox's WILD And EROTIC Photos From 'Heartburn Nausea' Surface On Internet; PICS INSIDE
Julia Fox was once an artist and head designer of New York-based womenswear label Franziska Fox.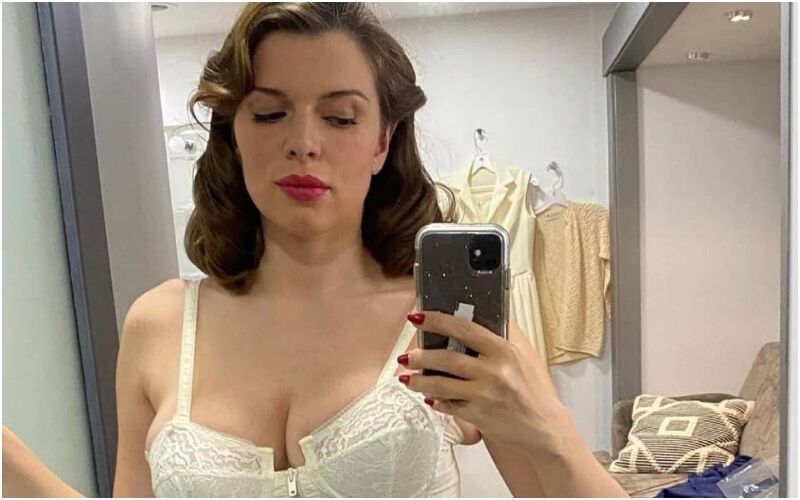 Kanye West finally appears to be recovering from his split with ex-wife Kim Kardashian. The rapper was recently spotted stepping out for a dinner date with Julia Fox and the two have certainly hit it off. It turns out, they have had much to talk about; such as Fox's Ken and Barbie photoshoot with Pete Davidson in 2019, or even a graphic art book filled with sex pics and intimate details that she published in 2015 seems to have sparked a debate.

For the unversed, the Italian American diva was at one point an artist and head designer of New York-based womenswear label Franziska Fox. At the time, she released a raw, autobiographical art book called 'Symptomatic of a relationship gone sour: Heartburn/Nausea'. The book is essentially a character sketch, featuring intimate details that mold a vision of a troubled girl.
The book is a collection of documents from Fox's own life, including photographs, personal messages, and a number of personal details.
"It's just a picture book of artifacts and stuff I have collected over the years," Fox told journalist Rose Holtermann about the book.
She continued, "I'm not sure what the message behind it is. I guess since my life is so different now and I'm somewhat successful and happy, the message is that it's ok to be fucked up. It's ok to have a past. And more importantly, it's ok to show your vulnerability and your weaknesses. And if you are fucked up and able to use it to your advantage, you are probably more interesting and insightful than most. So just like don't be ashamed of yourself."
The book showcases a number of photos, which may be quite disturbing to the viewers. It depicts the artist engaging in sex acts, suffering abuse, injecting drugs, and posing in the nude in a series of photos.
Less than a year after publishing 'Heartburn/Nausea', Fox released her second publication with an accompanying multimedia exhibition. Titled 'Post Traumatic Stress Disorder', the presentation detailed her experiences during an unexpected months-long sabbatical she took in the poverty-stricken bayou of Louisiana, i-D Vice reported.
Image Source: Instagram/juliafox_queen