Jupiter-Saturn Conjunction: Viral Pictures Of The Celestial Event That Are More Than Beautiful
The 'Great Conjunction' of Jupiter and Saturn occurred Monday night. Sky-watchers shared stunning pictures and videos of this rare celestial event. Trending on Twitter.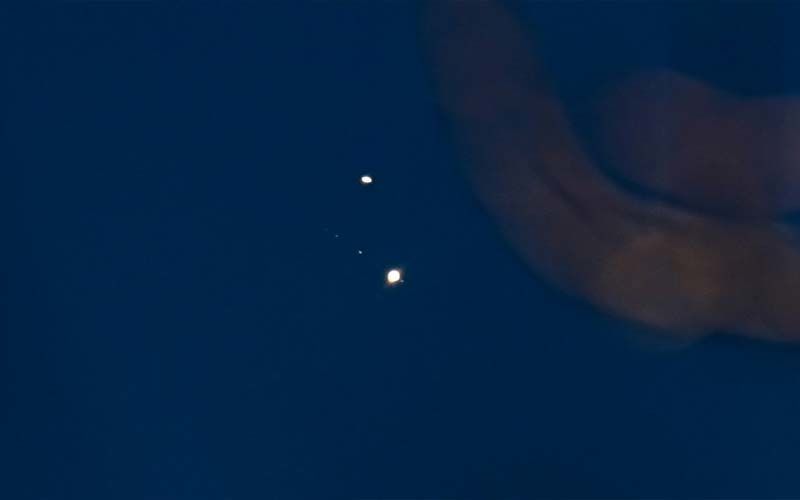 On 21st December 2020 night two biggest planets of the solar system Jupiter and Saturn created a historic event. This rare phenomenon is called 'Great Conjunction'. These two planets have crossed each other in a way that the alignment looked like a big bright star in the night sky. They both came withing the planetary kissing rang. This stunning space incident once created a history 400 years ago. Yesterday was the day to repeat the history in the world of astronomy.
Fortunately, this amazing occurrence was clearly visible from the Earth. Space enthusiasts have gone crazy and shared their thrilling experience through various pictures and images. People from all over the world have eye-witnessed this and overloaded Twitter feed with gorgeous pictures and videos. Here are some of them to give you a clear idea about this 'once-in-a-lifetime' experience as told by NASA.
Image source: Twitter/cumbrianbluess