Justin Bieber's Father Jeremy Bieber Makes Homophobic Remarks With His Post About Pride Month? Offensive Post Sparks Outrage Online
Jeremy, who has children with three different women, took to his Twitter handle on Wednesday and posted a meme of a pride flag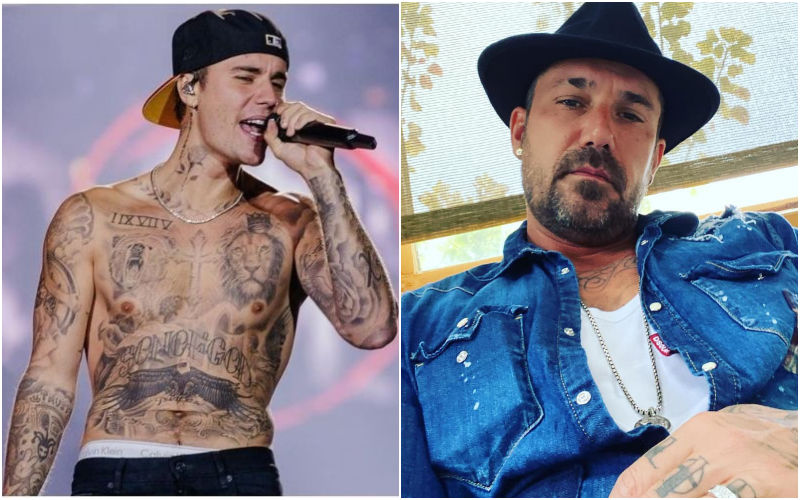 Justin Bieber's father, Jeremy Bieber has grabbed the headlines as he turned completely unfiltered about the LGBTQ community. He recently posted a dismissive message about the celebration of Pride Month on his Twitter handle. As foreseen, Jeremy's post instantly received flak from Justin Bieber fans around the world and the netizens.

Jeremy, who has children with three different women, took to his Twitter handle on Wednesday and posted a meme of a pride flag. The now-deleted post read: "Don't forget to thank a straight person this month for your existence."
The meme comes shortly after his post on Monday which said, "We need to celebrate families. U know the reason we're all here! The things this generation glorifies is unbelievable!"
Justin Bieber's dad, Jeremy, posts offensive LGBTQ message:

"Don't forget to thank a straight person this month for your existence." pic.twitter.com/IexgcEKVLi

— Pop Crave (@PopCrave) June 7, 2023
The latest posts from Jeremy Bieber's message instantly grabbed attention for his homophobic and Anti-LGBTQ+ comments. His son Justin Bieber's fans stormed the comments section to hit back at his rather offensive remarks and they mercilessly trolled the singer's dad for posting a hateful message against the community.
One fan of Justin wrote, "Don't forget to thank Justin Bieber this month for your paid bills." Another commented, "Yes! thanks straight man, who left your woman at the time raising your child alone. You are definitely the best person to something about family, respect and love." A third one said, "said the man who left a woman to raise a child all by herself. and don't forget to thank that same child for all the money you have."
While another one shared, "stop trying to be homophobic with this argument that seems to defend "traditional family" you were not even a good father to justin, maybe you should worry about justin's daddy issues, what a hypocrisy."
"Bro, you literally left your girlfriend with your child and just remember then when Justin became famous…please…if i have to thank straight people like you i prefer not," added a fan.
Jeremy Bieber had Justin Bieber with Pattie Mallete when the ex-couple were 18. They broke up shortly after. However, Pattie raised Justin all alone with the help of her own parents.
Meanwhile, Justin and Jeremy maintained a relationship as he got older.
Image Source: Instagram