K-Pop Band BTS Beats Pop Legend Michael Jackson; Breaks 36-Year-Old Record Of MJ's 'Thriller' To Bag The Top Stop
As per latest reports, BTS band's latest album Map Of The Soul: 7 has broken Michael Jackson's song Thriller's record that it held for past 36 years to bag the top spot on music chart in Japan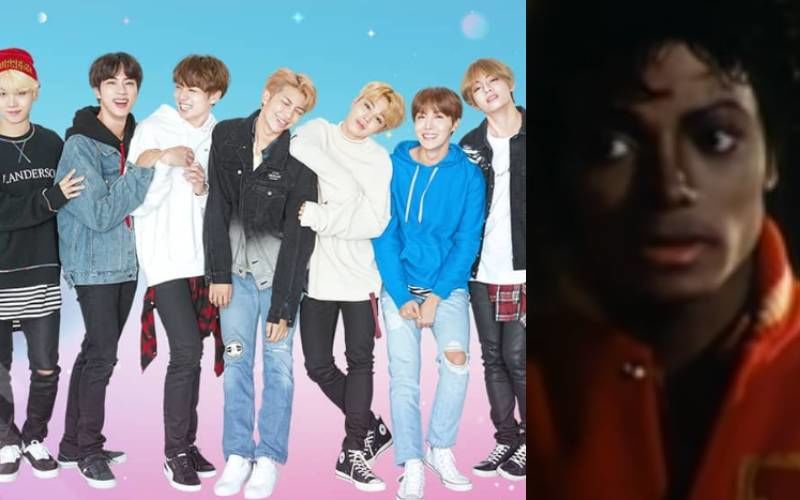 For all the fans of BTS Band out there, it is time to rejoice. The latest album of the K-Pop Band titled Map Of The Soul: 7 has become one of the top songs all over the world. In Japan, it has managed to break the record of Pop Legend Michael Jackson. For the past 36 years, Michael Jackson's song Thriller held the number one position on Japan's Oricon chart. It has been the number one song since 1984, however, it is Map Of The Soul: 7 that has managed to defeat thriller.
As per reports, Map Of The Soul: 7 has appeared in 'Oricon Ranking 2020 Sales Number by Piece' category, as it made a record sale of 429,000 copies. The album released in February and ever since then, it has been winning hearts of music lovers all over the world. The band has become the first foreign artistes after Michael Jackson in the last 36 years to achieve this feet and top a music chart in Japan.
The album also ranked fourth on US billboard main album chart 'Billboard 200'. Further, Map Of The Soul: 7 took the top stop in UK's 'album chart top 100'. The album Map Of The Soul: 7 celebrates the 7 years of the band which ironically consists of 7 people.
Image Source: Instagram/bts.world.official/YouTube