K-pop Rookie Beomhan Becomes Latest Victim Of Racial Attack In NYC, Alleges He Was Choked, Called Slurs By 'Homeless' Man On NYC Train
Beomhan went live on February 12 to talk about the crass incident he experienced in New York recently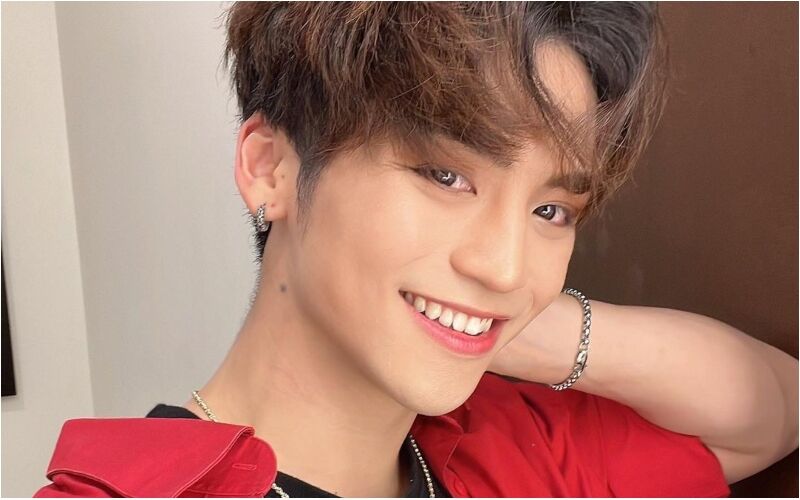 Following the Covid-19 outbreak in 2020 which allegedly originated in China, there has been an unprecedented rise in the racially-motivated assault on Asian Americans. Many Asians are being tormented for being mistaken as Chinese. Unfortunately, many people blamed the Asian communities in the USA for the spread of Covid-19.
Notably, it got to the point that the internet started talking about it with the hashtag #StopAsianHate. Now, even K-pop celebrities like CL, Epik High, GOT7, Eric Nam, Kard's BM, BTS, and more are spreading awareness. Unfortunately, rookie Beomhan was the latest assault victim in NYC.
beomhan got attacked/called all types of racist names in nyc and he's laughing it off because he's beomhan but this isn't it :/ I hope staff doesn't let him walk around by himself anymore this is really traumatic.. pic.twitter.com/sk0nMKfQSv

— 민기🎓| ateez pcd era (@mingicastle) February 21, 2022
Fans were left shocked when Beomhan, a K-pop trainee reportedly shared that he had been attacked when he was in New York
The rookie artist is a Chinese-American rapper from Brooklyn and is in the K-pop group M.O.N.T Arena, preparing for their debut under FM Entertainment. He is known for touring in the USA with Filipino-American artist Jay Chang in January 2022. However, it looks like it was then that he was targeted.
Beomhan went live on February 12 to talk about the crass incident he experienced in New York recently and since then it has gone viral. He shared that the visible scratch on his neck was due to an attack that took place at the end of his US tour.
He said, "If you're in New York, please be careful…I was attacked by a homeless man on the train…in the moment, it was super scary."
He shared that he was traveling in the subway with a staff member when a homeless man entered the coach and threw homophobic and racial slurs at him. Beomhan went on, "He starts talking to the people in front of us … and he points at me. Because I have my headphones in, he didn't think I could hear him. He started calling me a bunch of slurs…and was like, 'Wow, his outfit looks very… flamboyant.' That's not the word he used."
The man then tried to mess with him as he asked for change which is when Beomhan asked him not to use the slurs.
Beomhan explained that he was afraid as the man got aggressive and got extremely close. Recounting the horrifying incident, Beomhan said, "And then he took his hand, and he liked pretended to punch me … And I was like, 'Whoa!' And he's like, 'Yeah, that's right!'."
However, that wasn't the end of it as he actually ended up choking Beomhan while his fingernail cut his neck. Beomhan realized that it was a targeted attack as he said, "It was like a very in and out operation like he got on…he choked me, then got off…This was planned…He just went around, talked to like three people like "'Yo, look at this guy kind of dressed funny.' That's not the word that he used." He's like, "'Wow, look at this Chinese guy.' That's also not the word he used."
While Beomhan laughed it off at the end of the Live and shared that he was ok, fans and non-fans are afraid for him.
One user tweeted, "This is fking sad :// idk a lot about beomhan but whenever I see him he seems like such a kind and genuine person , he doesn't deserve this :(." Another user posted, "This is not okay. People like this sould not be sleeping peacefully in there bed. This is so disgusting. I really hope beomhan is okay."
Another upset fan added. "To the person who thought it was okay to call beomhan disgusting slurs and assault him i hope the rest of your life is filled with karma and hope all the worst things happen to you. ur a f**king disgusting human being who shouldn't even walk the streets let alone live."
Image Source: Instagram/mont_arena