Kaali Movie Poster Depicts Goddess Smoking, Netizens Demand Arrest Of The Director, Say 'Everyday Hindu Religion Is Mocked, Is Govt Testing Our Patience'
The poster of the documentary film 'Kaali' is receiving severe backlash on social media for hurting the sentiments of the Hindu community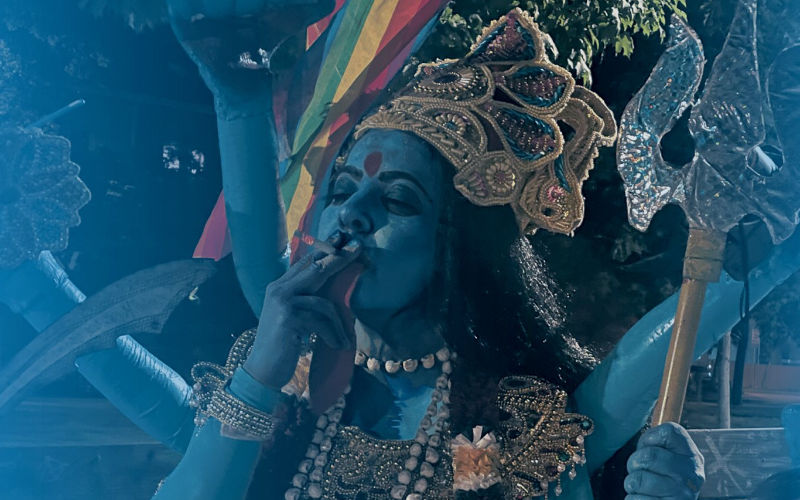 Tamil filmmaker Leena Manimekalai has released the poster of her upcoming documentary film 'Kaali' on social media. The poster shows a woman dressed up as the goddess Kaali, smoking a cigarette. This picture is set against the rainbow flag of the LGBTQ community. The poster of the film is receiving severe backlash from netizens who are fumed in anger for showing the goddess in a bad light. Many users demanded the arrest of Leena for hurting the sentiments of Hindus. In fact, FIR has been filed against director Leena by a lawyer in Delhi.
Several netizens have expressed their disappointment on Twitter and criticized the poster of the film. Calling it an act of 'blasphemy', one user tweeted, "This is blasphemy and hurts Hindu religious sentiment. needs to take this down immediately." Another netizen tagged Union home and cooperation minister Amit Shah, PMO India, and others, writing, "Every day H!ndu religion is mocked, Is govt. testing our patience ?? Dear @AmitShah @HMOIndia @PMOIndia @DrSJaishankar @MEAIndia Please don't forget how we were questioned for hurting religious sentiments & needful action must be taken."
Reportedly, Delhi-based advocate Vineet Jindal has lodged a complaint against Leena Manimekalai with the Intelligence Fusion & Strategic Operations (IFSO) of the Delhi Police over the poster. The advocate told The Print, "The poster by Leena is really derogatory and inflammatory in terms of religious sentiments. We cannot allow such objectionable pictures in movies."
Reacting to strong criticism over the poster of Kaali, Madurai-born Manimekalai stated that she would "invite all the critics to watch her documentary." Following the hashtag #arrestleenamanimekalai trended on Twitter, the director tweeted, "I have nothing to lose. As long as I am alive, I would like to voice, without fear, what I believe in. Even if my life is the cost."
The documentary film was part of a festival 'Rhythms of Canada' at the Aga Khan Museum in Toronto.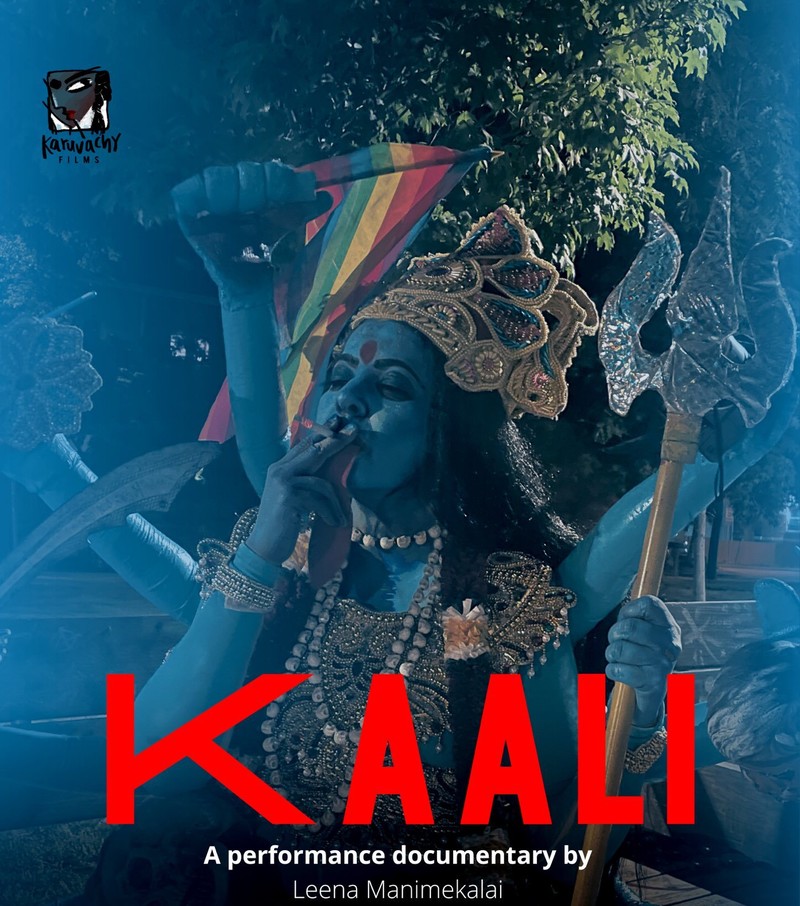 Image Source: Twitter