Kanye West Calls Out Kris Jenner's Longtime Boyfriend Corey Gamble For Allegedly CHEATING On Her, Calls Him 'Not A Great Person'!
Kanye West called Kris 'a hero' in the recent Instagram post captioned as "We outsiiiiide DONDA 2 2 22 22".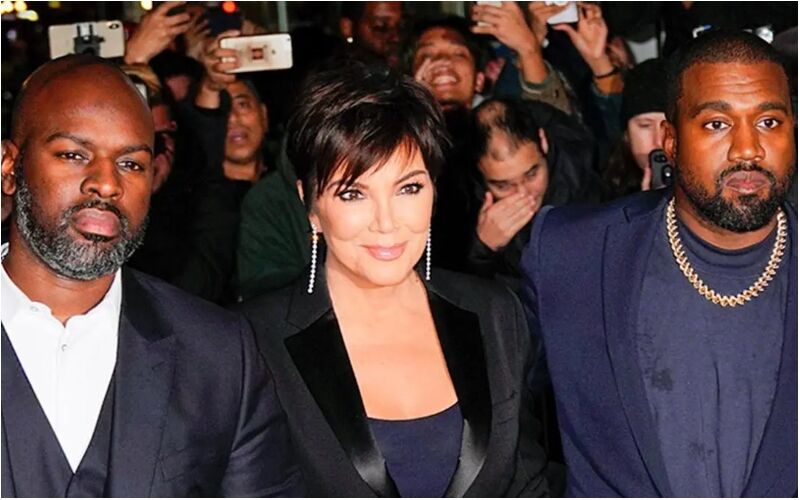 Kanye West has been on a rant via Instagram for the past two weeks now, and he has ultimately dissed several celebrities including his estranged wife Kim Kardashian and her beau Pete Davidson. Well, this time he aimed at his mother-in-law, Kris Jenner's boyfriend, Corey Gamble and called him 'not a great person'.

Furthermore, the rapper, who also goes by the nickname 'Ye,' called Kris 'a hero' in the recent Instagram post captioned as "We outsiiiiide DONDA 2 2 22 22".
The recent post comes in the wake of the rumours that Gamble cheated on Kris Jenner with a young woman. A video circulated on social media platforms showed a woman cuddling up to someone who has been identified as Corey and he kissing her.
It is also being speculated that West is seemingly trying to woo Kim Kardashian's mother in an attempt to win back his ex-wife.
Sharing a picture of Corey on a now-deleted Insta post, Kanye wrote "God has a plan to remove the Godless Corey needed to never be here anyway, and I think he's a nice person Not a great person A nice person who used to be around Puff's family then got around Justin Bieber and then when Kris got divorced he slid in He became the tv version of a father figure and as he always called himself "a REAL n***a" He once told my wife he knew what music she should be listening to So when I have seen him a week later I had him removed from my daughters birthday party."
Kanye continued, "He got my wife linked with the liberals in a deep way That was his Job For some reason I always felt he worked for DuPont or some organization in that pedigree.'' Despite their rocky relationship, Kanye has nothing but praise for Kris. He added, referring to her as a hero, ''It's on purpose I love Kris This woman is a hero and she's done what she's had to do to protect her family and make sure they prosper even if it meant telling everyone not to listen to me I respect her grind her hustle and her mind Kris is one of the best to ever do it."

Earlier, West infamously attacked his mother-in-law as 'Kris Jong Un' before the end of his marriage.
Image Source: LeakHerald