Kanye West's Bizzare Emotional Threesome: Julia Fox Is A 'Die-Hard' Kim Kardashian Fan-Report
Julia Fox and Kim Kardashian's connection seems to be never-ending as a new connection was discovered between the two.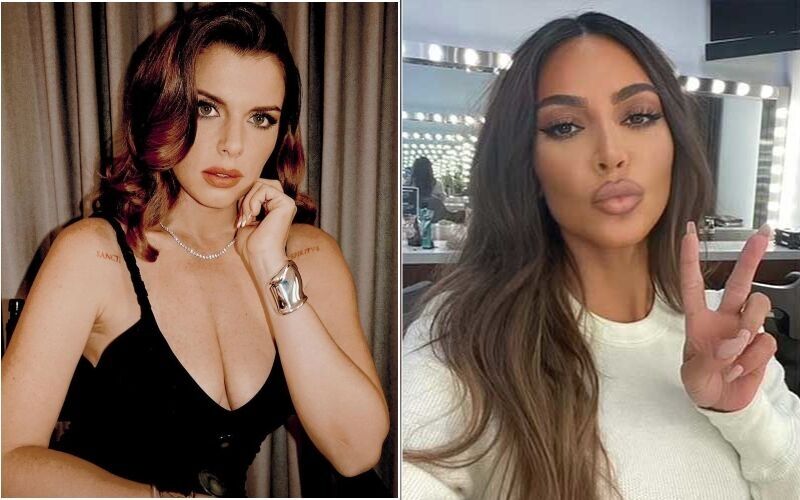 Julia Fox and her never-ending connections to Kim Kardashian has yet again seen considerable new development. Yet again another new connection was discovered between the two and guess what, it has now been found that Julia is a 'die-hard' fan of Kim Kardashian.

Interestingly, Fox is currently dating Kim's estranged husband Kanye West, who had admitted her obsession with the SKIMS founder in past interviews and podcasts.
In fact, Fox had been an 'OG Kim Kardashian stan' who regularly shared her Instagram stories and often discussed updates in Kim's life. "It's like you are happy for them when something good happens to them," Julia Fox had once remarked about the Kardashians.
Fox even raised eyebrows with her Barbie-themed photoshoots with Pete Davidson surfaced on the internet shortly after her date with Kanye West.
Pete Davidson is currently dating Kim Kardashian, had starred in a weird photoshoot for Paper Magazine in 2019, where he played the role of Ken and Julia Fox dressed up as Barbie.
The photos generated a lot of interest online as netizens started fielding conspiracy theories around the bizarre Kim Kardashian-Pete Davidson-Kanye-Julia Fox romance scene.
Until recently, Kanye also known as Ye vowed to reunite with his estranged wife Kim and even purchased a home in her neighbourhood.
Well, West's recent moves have left the fans rather confused.
In fact, steamy photos of the pair making out in front of the cameras have been published by leading magazines, as Fox branded their newfound romance as a 'dream come true'.
Image Source: Instagram/juliafnews/kimkardashian